Understanding The Basic Principles and Elements of Interior Design
When people are searching for great interior design Los Angeles-located, some may not know what they're looking for or what to expect. They may have a sense of what they want, but sometimes have a tough time putting it into words. One of the reasons this happens is due to a lack of understanding of the current principles of interior design.
Like many industries, interior design is a very disciplined field. So, many Los Angeles interior designers are educated, trained, and dedicated to their craft. So, finding the right interior designer means understanding the basics of what the profession entails.
The Essential Concept of Interior Design
While there are multiple principles that drive interior design, there is a basic concept that applies to each project: to create spaces that are both gorgeous and functional. Ideally, blending ultimate form and optimal function would be seamless. However, one of the greatest challenges that an interior designer encounters is finding a way to blend these concepts in a way that is unanimously beautiful.
This is one of the reasons that interior design education incorporates understanding various aspects. These include:
Programs and software that address spatial capacity in buildings.
Building codes and structural requirements, including potential safety hazards and best practices.
Understanding any materials involved in every aspect of design, including fabrics, textiles, and conceptual design for different spaces.
Due to the large number of responsibilities that an interior designer has, each professional must go through multidisciplinary education and training to provide each client with optimal solutions.
Different Elements of Interior Design
Another broad principle of interior design involves the elements of the profession. Interior design elements are the basic components of the space itself or what the client wants the space to become. Some examples include:
Color: a powerful element that can dictate the "mood" of a given space and prove to be incredibly influential to the overall design.
Lines: involve individual shapes and also how they connect to another shape. Different types of lines convey different effects on the design.
Forms: how the space (or parts within the space) are shaped.
Space: examines how the space between pieces in a room, or even the room itself, relates to the design.
Textures: involve how different pieces feel toward the space and design (smooth, rough).
The mark of a good interior designer is being able to take each individual element and pull it all together in a way that creates an effortless and pleasing appearance.
Understanding Various Styles of Design
When it comes to style, interior design possibilities can be endless. Styles can be traditional or innovative. However, most tend to fall into set categories. Some of these include:
Minimalist
Modern
Rustic
Traditional
Meditteranean
French Country
Bohemian
Those are just a few examples of a very long list of different design styles. Some people seek a unilateral application of one style, while others may want a blend of two or more. An interior designer's ultimate goal is to deliver what the client needs and wants. That also means assessing the style content of a project and knowing the differences (but also how to bridge various styles together).
If you have ever thought that interior design is a cakewalk, you probably understand now that it is not. While there are some set, objective rules within the profession, there is also a great deal of subjectivity, too. Solid interior design means listening to the client, understanding what they want for their space, putting real thought into the project, and successfully delivering a design concept that the client will adore and be able to live in.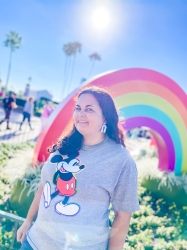 Latest posts by Krystal | Sunny Sweet Days
(see all)