Top Tips For Transforming Your Home
You've heard the phrase – your home is where your heart is – and it is true. Your home is the place where so many memories are built – from your children taking their first steps in the hallway, to sharing a delicious dinner with your entire family during the festive period. It is a place of laughter, tears and love. It is, above all, the place you can't wait to get back to after a long day of work and hate to leave behind on cold, dark mornings.
As a result, it is essential that you put as much care as possible into your home, so that it remains a bright, cheery place that you never want to leave.
With that in mind, here are some top tips for transforming your home, without the stress that usually comes with it!
Clean frequently
Sometimes, life gets in the way of our desire to clean our home. Whether we don't have the energy to wash the dishes or let a bit of dust build-up here and there, an unclean home can have a severe effect on how your home looks, but also your mood. When you are in a clean space, you will feel happier, brighter and less stressed. Therefore, you must develop a cleaning schedule and stick to it. Try to spend at least ten minutes a day cleaning – as this stops the tasks from piling on top of each other. You should also schedule a deep clean every few months.
Move things around
Believe it or not, your furniture does not have to be a stationary feature in your home. If you're fed up with the way a particular room looks, you'd be surprised about how different it can appear once you move around some furniture. For example, you can create the illusion of space in your bedroom by having your bed up against the wall. Get creative and make the most of the space you have an offer!
Don't ignore damages.
In an ideal world, our homes would never get damaged. However, this is simply part of owning a home, and it is your responsibility to ensure that any damages that occur are dealt with swiftly so that they cannot get any worse. One of the most common problems that occur within houses are water damages – be that from flooding or a leaky pipe. As soon as you notice an issue, you should get in touch with a water damage restoration company, who can quickly and efficiently repair any damages and help prevent them from happening again. Don't delay – as these issues will only get more expensive to fix over time. 
Switch your light bulbs
Lighting can have a significant impact on the way a room looks, and the way you feel when you are in there. For example, whenever you head out to a bar, the dim lighting creates an exciting atmosphere that helps make the experience that much more exciting. You can utilize these tricks in your home! For example, create the feel of a restaurant in your dining room by opting for a slightly dimmer bulb (or installing a dimmer switch). If you have a small bedroom, you can make space look brighter and more inviting by selecting a bright, white bulb. A brighter bulb can also help you feel more alert, especially when it is dark outside.
Save money by spending smartly.
Renovating your home does not mean you have to empty your bank account – thought it might be tempting to do so. Instead, you should ensure that you begin the process with a clear budget in mind. Though you don't have to reach this limit, you should not – under any circumstances – go over the budget, as this will only lead to problems further down the line.
Thankfully, there are plenty of different things you can do to reign in your spending.
Take on the smaller tasks, such as painting walls yourself. Grab some paint, a brush and get started. If you're feeling nervous, there's plenty of advice available online that teach you how to paint a room like a pro.
DIY new items of furniture – from chairs to artwork.
Buy second hand when possible.
Sell your old furniture so that you get a bit of extra cash. If you cannot sell them, consider donating them to a local charity as this is far better than the items being sent to a landfill site.
Search the internet for the best deals.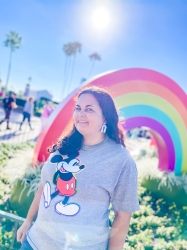 Latest posts by Krystal | Sunny Sweet Days
(see all)