Top Items That Will Make Your Garage More Convenient
Let's be honest garage can be a messy place known to aggregate all the mess and clutter we do not keep in our home. To put it simply, a garage is a place we put all of the things we do not need but refuse to throw it out, just in case. The garage is rarely organized and somehow, hoards of the empty card boxes end up in the garage space and make it look cluttered so much that you cannot fit your car in anymore. But, your garage does not have to look like a warehouse bringing the "I CAN NOT FIND IT" frustration and tension. With the right products, you can transform them into the most functional space within your house.
Overhead Garage Racks
One of the best ways to maximize the space in your garage. Usually, there are hoards of things in our garages so we find it very demanding to fit all of these in the right places since there is no place at all. So, having these hanging racks will maximize the space and enable you to fit all of these things and avoid garage flooding and ruining all of these items. These hanging racks can hold up things from 400 to 600 pounds.
Garage Opener
You do not have to deal with garage door openers anymore. Today, there are smart door openers that allow you to control your garage door by using the app on your phone. No matter the location you are currently at, you can control your garage door and keep it locked, closed, or opened. You will not understand how much this is actually useful until you get a chance to actually try it out. Also, if you are afraid you can't afford one of these systems because of the high market prices, then the incredible team at parkerdoorsaz.com has your back. These systems are very useful and will grant you maximum comfort, and zero worries when it comes to costly repairs. 
Shelves Rack
When you run out of space where you can fit the card boxes, then you turn towards fitting all of these things in the rack. You can really organize your garage without ample shelving. These steel shelves are firm, strong, and offer you loads of space to fit almost anything. Ample shelves are incredible for storing the things such as tools, bins, pet food, and extra cleaning products. The thing is that these shelves are super durable and can support up to 4,000 pounds. Besides this, these shelves are sturdy and will serve you for a long period of time, and are a complete game-changer when it comes to garage organization.
Hardware Storage Systems
With systems like this, you will definitely keep your garage organized and all of your tools in a single place. These wall organizers include a set of panels, hooks, and strings that will keep your hardware in a place minimizing the damage possibilities. Also, these are very durable and can hold up to 100 pounds per square meter. This system is ideal for holding the things such as ladders, shovels, rakes, hoses, and all the other types of tools you can find in your garage and demands alarming organization. 
Steel Double Hooks
Leaning your garden tools against the wall never really works out. Usually, all of these keep on falling and making a frustrating mess in the moments you need it least. So, there is a practical solution for this and it is done in a couple of easy steps. You can use the steel double hooks to hand these tools and keep them all in one place. These can support great weights so that you can hang heavy objects without any problems- such as lawn and garden tools, chairs, ladders, strollers, power tools, and all the other objects.
Peg Board
The most frustrating thing is to deal with your tools, screwers, and hammers you can never find because you keep on losing these small pieces. Hence, a pegboard is an ideal solution for you to keep all of these tiny things organized and in one place so that you can always find them when the need for them arises.
It is not a huge deal to organize your garage. Truth be told, this does not demand a huge investment unless you want to add some other functions to it, and you can do this project on the budget and completely change the insides of your garage. Additionally, you can make your garage more functional and give this space a lot of new purposes.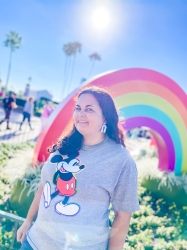 Latest posts by Krystal | Sunny Sweet Days
(see all)