The Best Party Favor Ideas for Your Guests
A party favour is one of the best ways to create a lasting memory of an event. Whether it be a birthday party or a wedding, sending your guests off with a thoughtful gift is the best way for them to remember you and the occasion fondly.
However, if you have never had to choose a party favour before, you probably don't know where to start. Here are some tips for choosing a party favour, as well as some of the best party favour ideas.
​
Tips for Choosing the Perfect Party Favor
While a party favour can be anything you want it to be, from slightly more special gifts like vape starter kits or smaller thoughtful gifts. There are a few tips you can follow to ensure you pick the right one for the event.
Budget
While spending big on jewellery for your friends sounds unforgettable, it will be expensive. Remember, depending on the size of the event, you might need a hundred or two hundred favours.
Because of this, sticking to something more affordable will mean you can get the best of something without breaking the bank.
Group Demographics
Consider the demographics of the group that will be at your event, are there going to be a lot of children, older people, vegetarians, or people who don't drink? There is no point in getting a fantastic favour if only a few members of the group can enjoy it.
There are a lot of generic things that many people like; plants, tea, body wash, etc. These are the types of items you should be looking at.
Mix it Up
There is nothing stopping you from mixing your favours up. There is no need to get the same thing for everyone, and splitting favours between genders or ages may allow you to make them slightly more personal too.
Be Creative
You can think outside of the box and stick within your budget. A party favour isn't meant to be a simple gift; it is intended to remind your guests about you and the event they were at.
Therefore, choose something special and unique to you; it doesn't have to be a typical party favour that your guests have probably seen a dozen times before.
Packaging
Lastly, don't forget about the packing. A party favour is still a type of gift, and wrapping it or putting it in a gift bag is a simple but crucial step to ensure it stays special.
Cocktail Kits
While a cocktail kit may sound a bit expensive, it is possible to do it even if you have a tight budget. You can create a mini basket or box that has all the ingredients for your favourite cocktail but in miniature form.
This is a fun gift, especially for adults, if you had a signature cocktail at your event. It is also great as it is something to do and not something that can be thrown aside and forgotten about.
Personalised Fragrance
While you may require a slightly higher budget, creating a vial or small bottle of a personalised fragrance is an incredibly unique and special party favour, not to mention it is relatively easy to do.
Many major cities now have businesses that let you come in and create your own fragrance, and for an additional fee, you can get the fragrance bottled.
Framed Photo
If you are very close to all of your guests, you more than likely have at least one photo with each of them, or you can get your hands on a photo. A simple party favour is to frame this photo, and write a small note on the back.
This is a very special and sentimental party favour, and your guests will appreciate the extra effort you have made.
Plants
There is arguably no better party favour for a wedding than a plant. While it may be slightly on the head, giving a gift that grows as your relationship with your partner grows can be a very touching metaphor.
While it is not advised to hand out plants that require a lot of effort and care, you can't go wrong with a succulent. They don't require much water, and they will survive in almost any environment, meaning you have given your guests a gift and not a chore.
Personalised Letters
If you want to go the extra mile, writing a personalised letter for each of your guests is one of the best ways to do it. While it doesn't have to be multiple pages, a letter that talks about some memories and fun times you had with the person would be an amazing tough.
Woodwork
Finally, if you possess a skill that can help you make a favour, notably woodwork, you should use it. There are a ton of simple things you can make out of wood that will not only be super personal but also very cheap.
A miniature cutting board, bowl, or plate that you can inscribe are all things that are relatively inexpensive to make and only require your time.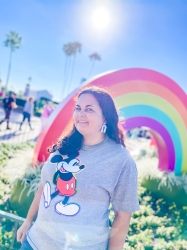 Latest posts by Krystal | Sunny Sweet Days
(see all)