Self Care Parties: 6 Simple Ways To Celebrate You
When you think of self care, you probably picture yourself doing something relaxing on your own. However, engaging in self care with other people in your life is a fantastic way to bond and foster a positive environment of mutual support which we all need in our lives. We all know the numerous benefits of self care — from eliminating anxiety and stress, to improved energy, better concentration and increased happiness. Now, isn't that something you would love to share with friends and family?
Hosting a self care party with your loved ones is a great way to share all of your amazing self care ideas with those nearest and dearest to you…because they certainly deserve to be pampered! Are you ready to host a self care event? Well, we're here to do all the hard work for you. Today, we share 6 simple self love event ideas that your friends and family are guaranteed to appreciate, so sit back, relax and read on to find out more!
Enjoy An Intimate Dinner With Friends
When it comes to self care, nothing beats treating yourself to a glorious meal. The sharing of food has brought people together since the beginning of time. It's how we make friends, nurture relationships, celebrate milestones and feel gratitude for life. When was the last time you got to enjoy a 3 course meal with the ones nearest and dearest to your heart? If you simply can't remember and are looking to put on the ultimate self care event, consider hosting an intimate dinner with friends at one of your favourite private dining rooms in Perth.
Aside from indulging your taste buds in some of the finest dishes that your city has to offer, enjoying a meal with friends on a regular basis has been found to increase social bonding and feelings of wellbeing. Moreover, communal dining can also help to enhance one's sense of contentment and embedding within the community — all components that contribute to positive mental health and increased happiness. So, gather your friends and book a table or private dining room at your favourite restaurant sometime in the near future —- your tummy and your mind will thank you!
Paint and Sip Your Way To Relaxation
Despite being popular for a number of years now, the paint and sip phenomenon hasn't died down. For those who are unaware, a paint and sip class is a social occasion in a creative environment, where you get to engage in creative artwork, all whilst sipping on your favourite drink. It is an activity that puts you in a feel-good mood enjoying nothing but good friends, good art and even better wine. Furthermore, studies have found that expression through art can help people with depression, anxiety, and stress, making painting and art a fantastic activity to help you unwind, relax and explore your inner creativity.
Paint and sip classes are one of the most enjoyable things to do with friends, and with so many paint and sip experiences available, all with a variety of mediums, disciplines, and styles, you're sure to find one that suits your friend group. Find out more about why everyone is crazy for paint and sip in this article.
A Glorious Afternoon Of Gardening
Did you know that gardening has been found to help in boosting positive emotions, and also has a soothing impact on conditions like stress, anxiety, tension and fatigue? Even if you don't have the greenest of thumbs, spending an enjoyable afternoon gardening with friends can reap numerous positive mental and physical health benefits. Spending time outside is always healing, so hosting a garden party is a great self care event that will allow you to connect to nature while getting down and dirty.
If you're looking to host the ultimate gardening party, we highly recommend setting up a table in your balcony or backyard and buying your supplies. You'll probably want to head to your local nursery or Bunnings outlet to find some simple gardening tools, potting mix, pots, and various plants, seedlings or succulents. Once you have gathered all the necessary tools, enjoy an afternoon of re-planting, re-potting and creating stunning floral arrangements with your loved ones. While you're at it, you could even put out some paints for guests to decorate the outside of their pots for a bespoke gift they can take home.
Top Tip: Don't forget to provide plenty of snacks, drinks and sunscreen to keep everyone comfortable and safe!
Prepare A Nourishing Meal With Loved Ones
Being able to cook healthy, nutritious meals is a great self care skill that you can easily share with others. Cooking together creates closer bonds and helps to build lifelong memories, all while enjoying the delicious fruits of your labour. For a simple, fuss-free self care event, why not consider preparing a nourishing meal with your friends and/or loved ones? This is the perfect time to pull out that recipe you've been meaning to try, or experiment with new dishes that you otherwise would not have time to dabble in.
All you have to do is invite a bunch of your friends and/or loved ones over, and take a trip to your local supermarket together to purchase all the ingredients you will need. Allow everyone to make a suggestion or contribution to the menu, and be sure to take any dietary requirements or allergies into consideration. To make it even more fun and engaging, you could even pick a theme for your dishes, with some examples including 'around the world', 'Bollywood night', or ' grill night'. Find out more about how to throw the perfect cooking party in this article.
Book An Appointment At Your Local Spa
It will come as no surprise that an afternoon with friends at your local spa is on the menu…this is an article about self care after all! For an easy and relaxing afternoon with friends, nothing beats pampering yourselves at a beauty salon or spa. Depending on your location or personal preference, there are many types of spas offering a wide range of therapy options — from day spas and spas that specialise in massage therapy, to beauty spas and spas that offer wellness care and classes.
Aside from simply being oh-so-indulgent and relaxing, the health benefits of going to a spa are both physical and mental. Spas offer a wide variety of treatments, including massage therapy, manicures, facials, foot therapy, aromatherapy, and acupuncture. Each of these various therapy options will help your body to relax and release built-up stress and tension…something we can all benefit from in today's hectic and stressful world. So, what are you waiting for? Relax, let your hair down and book yourself and your friends in for a luxurious group date at your favourite spa!
Top Tip: Many spas offer a group booking discount, so be sure to explore your options here.
Host An Adult Sleepover
Last but not least, remember how fun it was to have a sleepover with your closest friends back when you were a child or teenager? Well, who says you can't do that as a grown up? If you're looking for a bit of a nostalgic throwback, we highly recommend that you consider hosting an adult sleepover with your nearest and dearest friends. An adult sleepover is the perfect opportunity to share your innermost thoughts and feelings with friends in a safe, cosy and inviting environment, all while enjoying the perks that come with an exciting slumber party.
Some amazing ideas for a self-care sleepover include offering your guests matching pyjamas, setting out an array of naughty midnight snacks, lining up some of your favourite movies on Netflix and of course, indulging in a variety of self care activities including painting your nails, curling your hair and shaking up some of your favourite cocktails. Now that every part of you is pampered and soft, kick back and enjoy the rest of the night with your pals!
Explore 25+ fun things to do at an adult sleepover in this article.
_____________
And there you have it — 6 simple ways to celebrate you, while in the company of your closest friends and family members. At the end of the day, self-care is all about taking the time to do things that help you live well and improve both your physical health and mental health. And what better way to do that than by sharing the love and creating lasting memories by hosting an eventful self-care party for the ones who mean the most to you.
What are some of your favourite self care party ideas, events or activities? Be sure to share your ideas in the comments section below!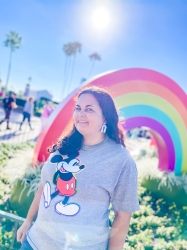 Latest posts by Krystal | Sunny Sweet Days
(see all)