5 Reasons to Choose San Antonio for Your Next Vacation Destination 
When trying to decide where to go for your next vacation, there are a slew of places to consider, both domestic and international. One of the up and coming vacation destinations for people to consider to is San Antonino, Texas, yet few people are aware of what this gorgeous destination has to offer. When planning your next vacation, learn everything there is to know about San Antonio and why it's the perfect destination for people of all ages.
How Many Visitors Does San Antonio Receive Yearly?
With a population of over 1.4 million people as of the latest census, it's clear that San Antonio is not a small city by any means. As a result, this makes it one of the most traveled to destinations out of all the various areas in the United States. This equates to around 34 million visitors on an annual basis, which contributes around $14 billion into the San Antonio economy while keeping over 100,000 people in the tourism sector employed. Given this large visitor population, there are a slew of activities for anyone looking to plan the trip.
5 Reasons to Pick San Antonio for Your Trip
While it may not seem like San Antonio would make for a great vacation destination right off the bat, it's only because the various attractions in this great city are undiscussed. However, anybody can discover the best of San Antonino with these top attractions, so consider planning your trip around the following activities:
You can get in touch with your haunted side
One of the more unique vacation activities that will apply to families who are fascinated with the unknown are the various haunted tours the city has to offer. Whether it's the San Antonio ghost walk that involves traveling around various historical and supposedly haunted areas or perhaps the famed madams and mayhem walking ghost tour which is offered over 300 days of the year.
You can see marine life like never before
While Texas may not be known for its aquatic life, the marine life featured in the San Antonio aquarium is among the best in the country. There are a large variety of underwater and desert creatures who are in the San Antonio aquarium that visitors of all ages can be astounded by. With an availability of over 200 days throughout the year, no matter the time of the year that you end up going you will be able to find an opening that meets your schedule
You can experience the famed San Antonio river
With an astounding length of 240 square miles along with a massive basin of 4,180 square feet, the San Antonio river is one of the best in the world. This city offers San Antonio river cruises which allow visitors to experience the river from above the river itself. For those who would prefer not to get on a boat, however, the famous San Antonio river walk will allow a person to experience multiple areas of the river on their own time.
You can try new foods you've never tasted
Texas as a whole is famous for the renowned barbecue food throughout the state, but the San Antonio food scene is far more diverse. Whether your family is looking for something wild, such as tacos for breakfast, or more of a staple San Antonio food choice like Texas Quail, foodies and casual food eaters alike will find something they enjoy eating in this city.
You can take a trip throughout history
Finally, San Antonio is a major hub for those obsessed with the history of the United States as a whole. Whether it's looking at the Alamo or something more religious such as the Mission San Jose, the San Antonio area has plenty of historic sites for a person to visit. Pay your respects to decades of history by looking through some of the sites where various ancestors stepped foot years in the past.
The Bottom Line
Regardless of whether or not you've visited San Antonio before, there is undoubtedly something new for you to see. With millions of visitors on an annual basis and the city serving as the 2nd largest in the great state of Texas from a population standpoint, there is fun for the whole family here. Use some of the above guides to activities in the city to decide what you and your family should do on your next vacation.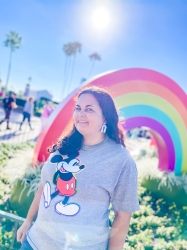 Latest posts by Krystal | Sunny Sweet Days
(see all)