Reasons Why Home Landscape Design Is Important
A brand new home with a well-landscaped yard is a delightful sight. Homeowners who wish to upgrade their property may consider hiring a landscaping expert. Below is a list of reasons why home landscape design is crucial.
Increases Property Value
Excellent home landscape design doesn't only make your property look good. A well-landscaped yard gives your house excellent curb appeal, increasing its overall worth. Homebuyers place a high cost on healthy, attractive, and well-maintained landscaping, and having trees on your compound directly affects the house's value. Landscaping adds lasting value for less capital than most interior renovations if you're searching for ways to increase your property's resale value.
Provides Outdoor Recreation
Home landscape designs are ideal means of outdoor recreation. A well-crafted outdoor recreation space boosts the physical well-being of you and your family and teaches ways to conserve the environment. Hardwood blinds are an excellent choice for big windows as they are light and sturdy. Wooden blinds are made of sustainable materials and are available in a wide array of stains to facilitate your home's curb appeal.
Addresses Specific Environmental Challenges
Environmental challenges shouldn't come as a surprise to anyone. The art of home landscape design meets these conditions with design and know-how. All the impacts are addressed successfully on-site, whether it's shade, sun, soil conditions, varying microclimates, wind, or precipitation. A seasoned landscape professional selects a design that suits the specific needs of your property from the consultation phase to completion and maintenance.
Saves You Time
Whatever you build is considered an investment you'll likely live with for a long time. Bad and good decisions are often laid down at the initial stage of the project. You should begin the construction phase of your project with a vision to establish the cohesiveness of the entire project and how elements will relate to one another. A professional landscape designer factors multiple segments in your project's grading phase at once. The approach saves you time by avoiding the risks of redoing work that was done in an unplanned fashion, including retaining decks, walls, fences, and patios.
Preserves Nature
The primary benefit of a home landscape design is the preservation of nature. Besides improving your home's curb appeal, proper landscaping also benefits the local ecosystem. Incorporating plants and trees into your home landscape design has an incredible impact on the surroundings as it minimizes soil erosion and cleans the air. Homeowners have started acknowledging the need for planting trees in their compounds. Landscaping provides solutions to multiple environmental issues protecting ecology and natural resources.
Minimizes Pollution
Pollution is a severe issue affecting everyone due to the growth of factories and industries globally. The growth and development of industries have reduced the number of trees and forests, which damages the environment. Landscape architecture helps minimize pollution to a great extent by removing the adverse effects it has on nature. Plants and trees improve the oxygen levels in your outdoor space, which purifies air naturally, controlling pollution in the long run.
Cleans Soil and Water
There's a good quantity of polluted soil and water, and phytoremediation is an excellent way of cleaning both. Through this process, the removal of sludge, plants, water surface, soil contaminants, sediments, and degradation are well looked after. The cost-effective approach purifies water and soil by metabolizing them into harmless by-products.
Completes Management of Land Resources
Each tree and plant has different requirements regarding soil type, water amount, and pest protection. A landscape designer like those from Allied Outdoor Solutions considers every aspect concerning caring for the vegetation. Designing the landscape entails managing and caring for it well through approaches like aesthetics and hydrology. Landscape architecture includes supportable elements for creating excellent landscaping designs to utilize the space decoratively.
A seasoned landscape designer gives you peace of mind by handling major renovations of your property. A well-crafted home landscape design makes you feel pleased and relaxed, conserves the earth's natural resources, and improves the resale value of your property.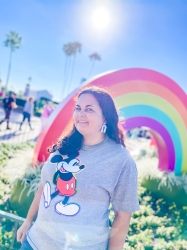 Latest posts by Krystal | Sunny Sweet Days
(see all)