Real Estate Investing 101
If you've been working to increase the value of your investment portfolio and you're ready to move beyond savings accounts and municipal bonds, you may want to think about investing in real estate. This popular option adds another dimension to your diversification and provides some protection from the fluctuations that are part of stock market investing.
Types of Real Estate Investments
There are several ways for beginners to invest in real estate. These include
Owning property and then using that property for rentals
Joining an investment club where you'll have access to education and bigger investments
Investments through apps on your phone
Your current circumstances will help you determine which of these options to begin with. Take a closer look at what each of these investment options entails:
Traditional Real Estate Properties
Whether you plan to rent out the property or improve the value of the property and then sell it for a better price, you'll probably need a significant amount of money for the down payment. These are sometimes as low as 5 percent or as high as 25 percent. One of the benefits of going this route is that as the property owner, you control what happens with the asset. If you have a lot of fix-it experience, you may enjoy renting and maintaining properties, but you'll also need great people skills and money set aside for when your rentals are vacant.
Real Estate Investment Trusts
These trusts are one of the best routes for people with limited finances and a strong desire to begin improving their investment portfolio. Through the investment trust, you have the chance to receive income from several types of commercial real estate. Although you don't have control over which properties are purchased, you do a low-risk investment that is managed by experienced corporate professionals.
Investment Clubs
If you and several friends or acquaintances decide you want to pool your money and invest in property, you can for an investment club. Together, you'll decide which properties to buy, how much of a lump sum each member puts in initially, and how much you'll contribute each month. Most investment clubs meet regularly to share information, complete investment transactions, and vote on which actions you'll continue to take.
Real Estate Investment Apps
There are many apps devoted to real estate investments. Some of them help you choose, purchase, and manage real estate through the first three methods. Many apps offer specific tools and resources for tracking your profits and creating data reports. There are also several apps that make it possible for you to put smaller amounts of money into real estate purchases, so you can buy and sell with a lower initial investment.
1. Lots of Real Estate Research
With a basic understanding of your options, your part way through your first step. Thorough research is one of the most important steps you take. Start with an internet search into traditional investments, trusts, and clubs. You should also spend time looking for tools and running some mock investments and reading books written by experienced investors. You could also check out the available apps and read reviews about those tools. Make sure you reach out to others in your community who have participated successfully in some of these real estate ventures; they could provide valuable information and tips that help you avoid common beginner mistakes.
2. A Carefully Established Investment Budget
The next step to take is deciding how much money you can put into your real estate investment budget. If you plan to use an investment trust, for example, you can probably get by with a few thousand dollars. Investment clubs require a minimum deposit and a commitment to make monthly payments; these amounts are generally determined by the club members. Finally, the direct purchase of real estate requires the biggest initial financial layout but also allows you to predict and hold onto the profits.
3. The Most Appropriate Real Estate Route
Your third step is deciding which route you want to take. Remember, once you become skilled at one type of real estate investing, you can try some of the other options as well. Two factors that help determine the best investment are your financial resources and amount of time. A real estate investment trust, often shortened to REIT, is an affordable option that doesn't require a lot of your time. There are several types of REITs:
Mortgages
Office space
Residential
Data centers
Healthcare
Billboards
Corporations own and manage each of these and then sell units, so investors earn a portion of the income the properties generate. If you don't have enough room in your budget to buy property outright, an investment trust is a great option.
4. Sources of Investment Funds
What if you don't have enough money to invest? Many experts weigh in on the answer to this question, and the major say that borrowing money is necessary to some degree. A lot of first-time investors reach out to their family and friends for loans. Others write up their investment plans, hoping to get loans from their banks. Other options include borrowing from their life insurance policies, 401Ks, home equity loans, and home refinancing. Of the many sources of loan money, private loan providers may offer some of the simplest and safest loans.
Jumping into real estate investing can be a fairly straightforward process if you do plenty of research, work within a careful budget, choose the best route for your situation, and have a reliable source of funds. As you become more experienced, you may find that real estate is one of the strongest sections of your investment portfolio.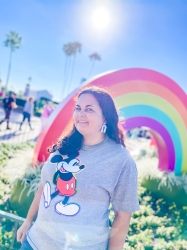 Latest posts by Krystal | Sunny Sweet Days
(see all)