Things to Consider Before Buying Power Tools
If you are looking to buy power tools, you must look at some of the factors that will help determine which type of tool is right for your needs. There are many options available on the market today. In this blog post, we will talk about what things to consider before buying power tools so that you can narrow down your choices and find the perfect product for your project!
Check for Reviews Online
When acquiring new power tools, it is essential to consider the reviews on each product. If you decide to go through power tool reviews on a specific product, you might want to check out the "verified purchase" section for reviews by people who have purchased that tool. If you are considering buying through an online store, read their return policy carefully and make sure it is reasonable if there is an issue with your new power tools upon arrival or if they stop working after only a short time of use.
You can also ask around forums like Reddit about the experiences other users may have had with particular products to get insight into what others think before deciding which power tools will be best for your needs.
Cordless Vs. Corded
The difference between cordless and corded power tools is simple: one functions while plugged into a wall outlet, the other runs on batteries. There are pros and cons to each type of tool, so it's vital to decide which works best for your needs before buying any equipment.
If you choose cordless, knowing how much your project will require from the power tools is crucial. If you are only doing a small job in one room of your house, cordless may be best for you. However, if you have an extensive renovation or construction project that requires using several types of equipment and cutting through thick materials like wood or metal beams, then corded would likely suit your needs better.
For those who choose to go with corded models instead, make sure they come equipped with multiple outlets to limit where the tool can reach while working on any particular area without added extension cords. Also, consider whether there's enough space around outlet areas for all the necessary wires needed throughout workday progressions.
Your Budget
Everything has a price tag, and the price tag is not always cheap. For example, you can purchase a power drill from your local hardware store for around $20-$30 or spend over $100 on something of higher quality that will last longer.
The amount of money you have available will largely determine what kind of power tool is right for your needs, but it's also essential to think about how often you'll be using the equipment and whether or not its price tag justifies its usage on an ongoing basis. This can help keep you from overspending simply because the product looks good!
Check for Warranties
If you want to save some money and get a good deal on power tools, you may be tempted to look at refurbished products. However, depending on the warranty included with the product and your risk aversion level, this could end up costing more in the long run!
When buying a new power tool from an authorized reseller, make sure that there is still some time left on any existing warranties so that if something goes wrong (and it inevitably will), you can exchange or return them without having to pay for repairs out of pocket. Likewise, always check whether refurbished tools come with their original manufacturer's warranties before making your purchase – these are sometimes less generous than store brand replacements but can cost hundreds in repair costs down the road.
The most important thing you can do to save money is to choose your tools carefully. If you are looking for a high-quality brand-name product, don't be afraid to pay the premium price tag. This will usually come with better customer service and replacement policies than no-name brands or cheaper alternatives. Always ask yourself whether the extra cost of Power Tool A over Power Tool B is worth it before making your purchase!
Shop Around
Recently, many stores are offering power tools for sale. Power tools can be handy to a homeowner in many situations, whether it's drilling into drywall or installing crown molding. It will help if you shopped around for the best price on power tools. It's always a good idea to compare prices before you buy anything, and that includes power tools.
Buying power tools can be a daunting task. With so many different types and brands, it's hard to know which device will best suit your needs. Mentioned in this blog post are the top things to consider before buying power tools. By using the tips shared in this blog post, you will be able to make an informed decision on which power tool is best for your project.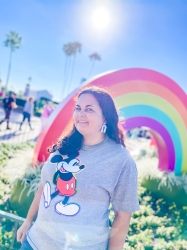 Latest posts by Krystal | Sunny Sweet Days
(see all)