Planning to Buy a Boat? This Useful Guide Will Make Everything Easier for You
Exploring the world's oceans in your very own boat is the ultimate expression of freedom. The limitless bounds of the ocean mean that you never know where you might end up or what you will experience along the way. We were all blown away at Jeff Bezos's recent purchase of a $500 million dollar superyacht, but don't let that deceive you into thinking that only the mega-rich can afford to buy a boat. While you may not be in the same boat market as Jeff, there are fantastic vessels to suit every budget.
To help everyone who is planning to buy a boat here is our useful guide to making everything easier for you.
1. Choose the Right Kind of Boat
The first thing you will need to do when planning to buy a boat is to choose the right type for your needs. If you are new to sailing, you may want to choose a boat that has an engine because it will be easy to operate and you will just need to get used to being out in the open sea. On the other hand, if you are a more experienced sailor, you may be in the market for a classic sailboat. You will also need to consider what you will use the boat for.
If you want to use it to host big parties, you will need a sizable vessel, whereas if it is just a starter boat for you to learn the ropes, a smaller vessel will be perfect until it becomes time to size up. If you are a total newbie, join your local boat or yacht club and speak to the other members about what kind of boat they would recommend or ask people for advice on an online sailing forum.
2. Work Out Your Budget
While many boats are not as expensive as many people think, the reality is that most people cannot afford to buy a superyacht like Jeff Bezos. You will need to work out your budget and shop around to see how far that money can stretch. One mistake that many people make when calculating their budget is that they only think about the cost of the boat. In fact, there are many other costs that need to be budgeted for such as moorage, fuel, insurance, and maintenance. Furthermore, when budgeting for your boat, make sure that you factor all of this in or you may find yourself with a boat that you cannot even afford to take out of the marina. Work out how much you can realistically afford and look at the financing options available to you.
3. Pay Up Front or Take Out a Loan
Buying a boat is much like buying a car or a house. It is a major expense but you don't have to pay for the whole thing upfront. Of course, if you are in the fortunate financial position that you can pay for the whole thing in one go, paying upfront will save you money on interest, but as very few people are this lucky, boat loans are a popular financing option.
In order to qualify for a boat loan, you will need to have a very good credit rating and a debt to income (DTI) ratio above 50%. It is worth noting that when boat loan providers are assessing your DTI ratio, they will factor in hypothetical monthly payments if they were to grant you a loan. This means that even if your current DTI ratio is lower than 50%, you may still get rejected because when the boat loan repayments are added to your monthly debt, the ratio may rise to above 50%.
4. Find the Most Attractive Deals
There are many boat dealerships and so it is very important that you don't immediately accept the asking price of the first boat you like in the first dealership you visit. You may well be able to find a comparable boat in a different dealership for significantly less money. If this is the case, you may then be able to negotiate with the dealers so that they offer to match the price.
The same is true for the costs of moorage and insurance. Look at different marinas and ask about their best deals. Paying for a longer-term mortgage may save you money. Boat insurance is similar to car insurance and there are many providers offering different rates and benefits so make sure you do your homework.
Buying your own boat really is just as exciting as it sounds, as long as you take the right steps. Make sure you choose a boat that suits your needs and sailing expertise and find the best deal by shopping around.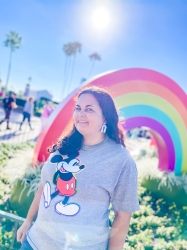 Latest posts by Krystal | Sunny Sweet Days
(see all)