Moving To A New State? Here Are Some Useful Pieces Of Advice
There is always stress involved in moving, but moving your entire family to an entirely new state can be exceptionally stressful. You will have new laws to think about, different people to consider, let alone plow your way through the imminent bureaucracy to set up your new life. It is, fortunately, possible to do some things that will make moving more straightforward for you, rather than stressing out about it.
Find Movers, Truck Rentals, Or Shipping Companies
The process of moving is usually the most stress-inducing because you are essentially entrusting your worldly possessions to strangers. The way you can reduce this fear is by ensuring you engage in adequate research beforehand. For example, you might want to hire a trailer and do everything yourself. On the other hand, if you need to get to your new state quickly by plane, you will need to think about how to ship your car safely across state lines. However you decide to proceed, give yourself enough time and keep within the budget you have set out. You could even use the budget you have given yourself to aid you in selecting a moving company. This will ensure that you have chosen the best option available to you at the time. Don't forget about moving boxes and supplies, either borrow some or for convenience rent moving boxes in Los Angeles or any other place you are still located at. You may also want to look into cheap auto transport to make the move easy!
Decide What You Want To Move
Having figured out the logistics of the move, the next step will be to decide what you want to move and what you can discard. If you are beginning a new life and want your move to reflect this, you can give away some things to goodwill. Not only is this a decent thing to do, a parting gift to your old state if you will, but it is also tax-deductible, which could be handy after spending a fortune on moving! You will also need to pack your things up ready. The best way to go about this is to:
Make a checklist: This can be incredibly handy because you will have many tasks to complete. Creating a checklist will enable you to organize your mind better and help you see if you are missing anything.
Pack each room in order of importance: For example, you will be using your kitchen until the last moment, so you should keep a few useful utensils on hand. On the other hand, you can pack things in your garage right away to ensure efficiency.
Put room names on each box: By naming the boxes by room, you will have a far simpler time unpacking the other end.
Get your kids ready: If you have children, you should include them in the packing routine. Their minds will be at ease, and they will have something to do other than bugging you.
Check If Your Employer Covers Some Expenses
Moving states is an expensive endeavor, and if you are doing it for a job, you should check if they are willing to cover some expenses. Not every employer will do this or even appreciate being asked, so you should tread carefully. However, if you feel that they might and your position is such that you can ask the question, you don't lose anything by asking.
Assess Your Tax Situation
Moving from one state to another may have an impact on your state taxes. Living in two states in a single year could mean filing multiple tax returns since you have to file a tax return in the state where you live. Your new official address does not affect how you file your federal tax returns. State property taxes vary by state, so you should check how your new situation will work. You might also be obliged to file any outstanding taxes in the state you are exiting. A wise decision would be to hire an accountant to go over everything with you. After all, you don't want to settle into your new home only to get a tax audit through the post.
Insure Yourself
If you can afford it, get as much insurance as possible. Although insurance is one of those things that you buy but never want to use, it takes away an enormous amount of anxiety when you do need it. The insurance you might want to get includes:
Home moving insurance.
Indemnity insurance (if you are transporting things yourself).
Building insurance.
Content insurance.
Keep Valuables Close To You
However you have chosen to move, either yourself or with a moving company, there is one thing that you must do. That is to keep everything of value to you nearby. This can be jewelry, photos, trinkets, or any priceless memories.
The process of moving to a new house is complicated at the best of times, but moving across state lines can present more complications than you might expect. As long as you make some arrangements and follow a plan, you will find moving to be far more manageable.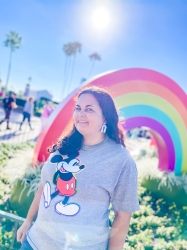 Latest posts by Krystal | Sunny Sweet Days
(see all)