7 Reasons That Will Make You Want to Move to Akron
There are certain characteristics that many of us look for when choosing somewhere to live. If you can find a place that has a community-minded vibe and small-town feel, but offers all the amenities you could want, it is ticking a lot of all the right boxes.
When you are searching homes for sale you might want to include Akron on your shortlist. It offers all of the benefits already mentioned and lots more besides.
Here are some compelling reasons that could persuade you to move to Akron.
A great variety of housing to choose from
Uniformity is not something you are going to witness in downtown Akron. It enjoys an aesthetically-pleasing array of historic buildings, smart apartments, and great family homes to choose from.
Whatever type of housing you need there is bound to be a place that fits the bill.
Cultural diversity on your doorstep
It is fair to say that Akron could be described as a cultural hotspot.
There is a vast array of cultural events staged throughout the year. You might want to watch the Dragon Race which is integral to Chinese New Year celebrations, and the Italian-American festival is a great opportunity to share a meal and do some dancing with your neighbors.
Lots of dining options
Akron is one of those enviable places that is overflowing with dining options.
You are spoiled for choice here. Whether you fancy a tasty Thai meal or sample the delights of a New York style deli, it is all on your doorstep in downtown Akron.
The area even benefits from an outdoor dining scheme that allows you to take your drinks around with you as you explore the city center. This adds to the relaxed and informal atmosphere.
The music scene is vibrant
If you enjoy listening to all sorts of live music you have plenty of options in Akron.
It is a place that enjoys a thriving music scene with all tastes in music catered for. If you love jazz or enjoy classical music, or country and western, it is all going on in Akron.
Plenty of outdoor activities to enjoy
Akron is an area that boasts a good connection with nature. There are over 150 miles of trails to explore and Akron is the gateway to the impressive Cuyahoga Valley National Park.
Excellent public transport
Being able to get around the area with ease has to be a top priority. The good news is that Akron enjoys a very efficient public transport system.
It is a place that encourages the use of public transport and environmentally-friendly options. There are lots of electric scooters that can be hired for a small fee when you want to get around Akron.
Free things to do throughout the year
It is easy to get involved in community events without it costing you anything in Akron.
There is a packed program of free activities and events going on all year long. Free fitness classes and yoga classes are just a couple of examples of activities that won't cost you to do.
There are so many good reasons to choose Akron as your home. What are you waiting for?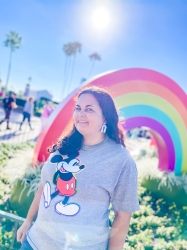 Latest posts by Krystal | Sunny Sweet Days
(see all)