Reasons to Make Lake Tohopekaliga Your Next Vacation Destination
Lake Tohopekaliga, nicknamed Lake Toho, is the largest lake in Osceola County – a county in central Florida. Its unusual name—which means we gather here together, can be sourced to the native local Seminole Tribe.
Lake Tohopekaliga's surface covers more than 22,000+-acres, with a circumference that spans more than forty miles. Lake Toho's dimensions are 11 miles lengthwise and 4 miles at its widest point. The St. Cloud Canal naturally connects the lake's two distinct sections.  
Lake Toho lies a short distance to the south of the Orlando Metro area, so four seasons of world-class theme parks and incredibly diverse entertainment options are minutes away.
Reasons to Make Lake Tohopekaliga Your Next Vacation Destination
As you approach Lake Tohopekaliga, open the windows, and enjoy the cool breeze and passing scenery. The natural and unique beauty of central Florida offers nearly limitless photo opportunities with varying vantage points.
If you travel to Lake Toho early enough, you might just catch an unforgettable and stunning sunrise with colors rarely seen splashed across the sky.
Lake Toho is a Premier Bass Fishing Destination
Lake Toho is known as one of the premier bass fishing lakes in the nation. Lake Toho produces a consistent and impressive number of bass every year, including record-breaking moments. With this fantastic potential for anglers, many of the country's largest bass fishing tournaments are hosted on Lake Tohopekaliga. A few of these fishing competitions include –
The MLF (Major League Fishing) Tour – a new format that benefits pros and viewers alike.
The FLW (Fishing League Worldwide) – is a more traditional five-fish limit competition.
About two decades ago, Tohopekaliga Toho was the site of professional bass-fishing history. The total weight of the five fish was 45 lbs. and 2 oz.
Lake Tohopekaliga tends to be a shallow lake, which means fishing conditions change when weather conditions change. The lake's dense hydrilla creates hospitable conditions for thriving populations of –
Bluegill
Longnose
Walleye
Redear Sunfish
Perch
Chain Pickerel
Channel Catfish, to name a few.
Scattered along its perimeter are multiple access points. The lake's entry points include a marina, two separate fish camps, a county park, and four boat ramps that offer public access to Lake Toho.
Pro-Tip – Make sure you have a state-issued fishing license. Recreational licenses are available from the FWC – the state's Fish and Wildlife Conservation Commission.
Spectacular Bird Watching Opportunities
Located on the Great Florida Birding Trail, avian enthusiasts can enjoy fantastic birdwatching moments in and around lake Tohopekaliga.
The northern shore of Lake Tohopekaliga offers some unique and interesting birdwatching opportunities. This is a part of Florida's Great Birding Trail. Both newbies and avian enthusiasts have a chance to see an amazing array of wildlife that may include –
Fulvous Whistling Ducks
Snail Kites
Limpkins
Song Birds
Warblers
Egrets
Ospreys
Boat-tailed Grackles
Whooping Crane
Purple Martins, among others.
Wildlife Encounters When Visiting Lake Toho
Florida's wildlife offers unique sights of birds, alligators, and the graceful yet elusive panther. The area offers diverse exploration opportunities. Each provides fun and educational ways to experience and learn about the local wildlife that is generally quite different from most other states. Here are a few ways to enjoy all that Lake Toho offers as a popular vacation destination.
Paddle-boarding, kayaking, and canoeing offer an up-close and personal experience with turtles, otters, and wading birds. Plus, viewing wildlife this way requires a bit of exercise.
Off-roading – four-wheeling is fun, potentially dirty, and has some of the most incredible views of local wildlife.
Ride an Airboat – skim the water with views of vultures, ibis, and gators.
Day or night, take a Bird's Eye view and enjoy a zipline combo roller coaster traveling about 80 feet above the ground.
The Take-Away
Lake Toho is centrally located along Florida's peninsula. Its northern shores – closer to Orlando, are where you can find popular Kissimmee homes for sale and family-friendly options and activities.
Lake Tohopekaliga is less than one-half to Orlando's world-renowned attractions and about one hour to Tampa and the Gulf Coast. Florida's Space Coast is about an hour to the east. The Space Coast offers many entertaining and educational attractions, including the US Space Walk of Fame, Cape Canaveral, and the Kennedy Space Center (KSC).
Lake Toho has become a top tourist destination for many reasons but remains an ideal location for families to settle down. Central Florida also continues to be among the nation's top retirement locales because of the year-round lifestyles offered by a tropical climate.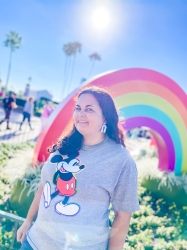 Latest posts by Krystal | Sunny Sweet Days
(see all)