Discover the Magic of a Key West Sunset Cruise With Danger Charters
A Journey into the Golden Hour on Danger Charters in Key West!
The golden hour in Key West is a time of enchantment, as the sun sets over the tropical paradise, casting a warm glow over the island and the waters surrounding it. It's a time for relaxation, reflection, and celebration of another day in paradise. One of the best ways to experience this magical moment is to embark on a Key West Sunset Cruise. Aboard a comfortable vessel, you can sail into the golden hour, sipping cocktails, enjoying delicious food, and making memories with loved ones. This blog post will take you on a journey through the magic of Key West's Sunset Cruise on Danger Charters, highlighting what to expect.
Key West Sunset Cruise Review
The Sunset Cruise in Key West is a unique experience that will leave you with a newfound appreciation for the beauty and charm of this island paradise. We were so excited to have a sailboat take us on this sunset cruise, and I recommend that you book early with Danger Charters. Our boat was a sell out, and I do believe there are seasonal coupons that you can enjoy from time to time. Foillow them on social media to learn more!
This unforgettable journey begins at the historic Key West Bight Marina, where you'll board a luxurious and spacious vessel equipped with everything you need for a perfect evening on the water. As the boat sets sail, the mesmerizing beauty of the Key West shoreline, the clear blue waters of the Gulf of Mexico, and the warm, tropical breeze surround you.
What to Expect on the Sunset Cruise
Danger's Wind and Wine sunset sail features an array of fine wines and upscale beers from around the world, complemented by bountiful hors d'oeuvres that will arouse your palate. All this while sailing under a cloud of canvas aboard a Historic Key West Schooners.
Coastal Living Magazine ranked Danger Charter's Wind and Wine Sail as one of the top two Sunset Sails in all of North America! That alone sold me on taking this trip. Danger Charter's Wind and Wine Cruise is unparalleled for folks who want an upscale, yet relaxed and intimate, sunset sail. Sailing nightly, they serve eight different fine wines from all over the world, usually four red, three white, and a Champagnoise. Wine drinkers love this cruise since it is virtually the only sailing excursion in the U.S. that serves "real" wine. In addition, an array of quality beer, and hors-d'oeuvres are also served, making the evening an unforgettable start to a great Key West night!
We mostly ordered craft beer on the trip, and I was so excited that they had Iguana Bait, a local craft beer from the Florida Keys Brewing Company.
What to Bring
A sweatshirt in the winter months
Sunglasses
Camera
Photo ID
Fun Activities Available During the Cruise
Snap stunning photos of the picturesque Key West shoreline and the mesmerizing sunset, creating memories that will last a lifetime.
Enjoy the relaxing playlist
Meet other guests on board
Chat with the captain for Key West recommendations (we loved our captain, and she gave us the quirkiest off-the-beaten-path bar suggestions!)
Delicious Foods and Beverages
Sumptuous Hors d'Oeuvres
Savor a variety of delectable small bites, such as tropical fruit skewers, gourmet cheeses, and fresh seafood options, expertly crafted to satisfy your taste buds and perfectly complement the sunset ambiance.
Captivating Views of Key West
As the sun descends into the horizon, the sky above Key West comes alive with an awe-inspiring display of color, casting a warm and ethereal glow over the island's picturesque shoreline. The Sunset Cruise offers unparalleled views of this magical scene, taking guests on a visual journey through the island's most captivating sights.
The cruise sails past landmarks such as the historic Mallory Square offering guests a unique perspective of these iconic island locales. The boat then ventures into the Gulf of Mexico, where the true star of the show makes its appearance: the mesmerizing Key West sunset, a sight that will leave you breathless and forever in love with this island paradise.
Relaxation and Fun in the Sun
The Sunset Cruise is the perfect way to unwind after a long day of exploring the island or simply to enjoy a leisurely evening on the water. Bask in the warm glow of the setting sun, feel the gentle sea breeze on your face, and marvel at the island's natural beauty, all while sipping a cold drink and enjoying the company of friends and family.
This laid-back, stress-free atmosphere is what makes the Sunset Cruise such a beloved Key West tradition. Whether it's your first time on the island or you're a longtime visitor, the magic of the golden hour is sure to make a lasting impression on your heart and soul.
Fast Facts About Danger Charters Sunset Cruise
Sailing on a schooner for sunset
Up to 8 different varieties of wine
Craft and domestic beers are available
Hors d'oeuvres complementing the wines
Top-rated sunset sail
2 hours
Explore the calm waters of the island's west coast
Departs from Danger Chandlery Store
Making Memories With Loved Ones
Sharing the Sunset Cruise experience with loved ones is a special and unforgettable way to create lasting memories. Whether you're celebrating a milestone with friends, enjoying a romantic evening with your partner, or simply spending quality time with family, the magic of Key West's golden hour is sure to leave everyone with a feeling of warmth and happiness that will last long after the sun has dipped below the horizon. We were actually celebrating our honeymoon, so it was truly an unforgettable night!
As the boat returns to the marina, you'll look back on an evening filled with laughter, love, and breathtaking beauty, knowing that you've experienced something truly special. A Key West Sunset Cruise is not just a boat ride; it's a memory that will stay with you forever.
Tips for Planning and Enjoying the Cruise
| Tip | Description |
| --- | --- |
| Book in Advance | Sunset Cruises are popular, so be sure to reserve your spot well in advance to ensure availability. |
| Arrive Early | Check-in begins 30 minutes before departure time. Arrive early to secure the best spot on the boat and take advantage of the open bar. |
| Dress Comfortably | The atmosphere on the Sunset Cruise is casual and relaxed, so dress comfortably and be prepared for the sun and sea breeze. |
Cancellation Policy
Danger Charters is not responsible for traffic-related cancellations. If you are traveling down the Keys please allow yourself plenty of time. In the event that this happens we can gladly offer a gift certificate but no refunds will be given.
•  24-hour cancellation policy for parties of four (4) or less.
• 72-hour cancellation policy for parties of five (5) or more.
• 30-day cancellation policy for private charters.
• All changes made to a reservation by a guest inside the cancellation period are nonrefundable.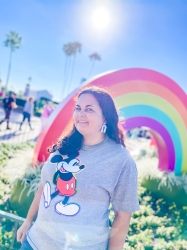 Latest posts by Krystal | Sunny Sweet Days
(see all)