Investing In Classic Cars: Are They Worth It?
Some cars serve a different purpose other than just transporting you from one location to another. They leave a legacy in their wake as they grow old age and become even more expensive than their initial price in pre-owned auctions. These kinds of cars are referred to as classic cars.  
They appreciate more than other forms of collectibles despite being more expensive to maintain and complicated to store than regular stamps or comic books. Why would an old vehicle become more expensive years after it's been manufactured?
All over the world, there are thousands of people who love and it's their passion that drives the demand and cost for these cars. Some people collect cars because it is their hobby and want to remember the good old times while others become collectors for financial gain.
If you are considering investing in classic cars to diversify your portfolio and wondering what your average return would be, this post would be a good guide for you.
Understand The Classic Market
The best way to know if you should invest your money into the classic car market is if you have researched it. Scheduling an appointment with the classic car specialists at Beverly Hills Car Club if you're in the area would help broaden your knowledge. According to some people, the market compared to stamps has done very well in recent years and even better than art.
Many classic car brands like the Delahaye and Hispano-Suiza are sold for a minimum of $1 million. That's some high return on investment when you consider their initial price and maintenance cost.
What Makes a Car Classic?
For a car to be called a classic, it has to be a vehicle that defines an era. There are usually some unique features about them; they could have been game-changers in the automobile world at the time they were launched or were driven by famous personalities who have made them sought after by car collectors.
For example, cars that have a racing history are likely to have more allure with possible buyers like the classic cars from Raymond Loewy. Years after their release, they are still relevant. As stated already too, a car's collectibility is increased when it was owned or driven by a celebrity. Because they represent an era that describes what a generation was like, enthusiasts would do anything to lay their hands on them.
Classic cars are in a way similar to the art or rare gold coin market as car collectors purchase vehicles for their potential to appreciate and aesthetics.
Average Returns on Investment
With the right model, the classic car market can provide really good returns but you also have to take into consideration the volatility of the market. In 1974 for instance, Ferrari launched the Dino 246 GT and 308 GT 4 Dino at a price of $14,500 and $22,000 respectively. Now, Hagerty, a collectible car dealer lists the 246 GTS at $417,000 and 308 GT 4 at $49,000. See how the base model's price shot up drastically.
The Ferrari 250 GTO has also been sold for over $38 million by Bonhams, a British auction house. What about the Bugatti 57SC Atlantic that was purchased between $20 and 30 million or the Mercedes Benz W196 auctioned out for $29.7 million? These are good examples of the returns you can make as a car collector.
However, it takes patience for you to get a car that can be profitable. One problem with investing in classic cars is that models are not equal. Some cars appreciate more than others, hence, the need for you to know about cars before heading to an auction. Watch out for those features that raise the price of cars if you want to become a car collector.
Associated Risks
As you are well aware, every investment comes with its risk and for car collectors, there is a possibility that you won't recover the money you paid for the ride. People who buy classic cars not just for investments but also for the pleasure that comes with driving them are at the risk of reducing their value. Classic car buyers want to have, as much as possible, the least mileage on a car.
Repairing classic cars is also risky because some of their parts are difficult to find. In addition, they are not manufactured with the same safety standards used today which makes them unsafe to drive. 
Are They Short Or Long-Term Investments?
You can guess the answer to that question already, investing in classic cars is a long-term investment. There are times when you can get good short-term deals but they are rare.
Whether classic cars are worth it largely depends on your financial capacity and knowledge of the market. If you decide to do this, you should be certain that the appreciation of your return on investment would be rather slow. You should weigh your options properly if you don't have the money for them.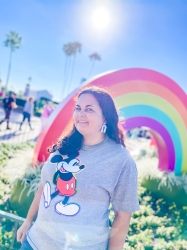 Latest posts by Krystal | Sunny Sweet Days
(see all)