Important Things to Consider to Keep Your Family Safe
Many crucial things matter in every family to stay well and healthy, regardless of its setting and size. Your family must have all the basic needs; food, shelter, and clothing must be safe at all times. The world has become unsafe in so many ways. Whether they are online or offline, your family members need to stay safe from all the risks. How do you keep your family safe? Most threats to families are either within or near home. The risks are caused by family wrangles, vehicle accidents, accidental poisoning, choking, and drowning. You have to provide measures to protect everyone from these occurrences. Here are some ways to protect your family.
1. Get a family lawyer
Even though a lawyer will not secure your family from hazards and other risks, they will help them stay safe from legal occurrences and other issues that can put anyone behind bars. A family lawyer will stand with your family when suffering property loss or when put behind bars. They help to protect your family from court sanctions and other legal processes. You need to hire a competent lawyer for your family to secure your children's rights in case of death, divorce, or issues with the family that might affect your kids' future. A lawyer ensures your children and spouse's needs are taken care of as stipulated by the law. They also ensure they are not victimized by other family member's thus remaining safe at all times.
2. Get an Insurance Cover
Nowadays, there is insurance cover for almost everything. You will get insurance cover for the family's health, education, house equipment and gadgets, vehicles, and much more. These covers ensure that everything gets compensated or covered to ensure your family remains safe even when you are not present. The insurance covers can protect your kids, spouse, parents, and those who depend on you, and some will stand with them until they reach an adult stage. You need to ensure you get the right cover from a reputable company that will appropriately cater to your family's needs. While these covers won't protect your family against physical injuries and other physical threats, including robbery, they help in containing the situation.
3. Secure your house
To keep your family safe at home, you should ensure your house is secured at all times. Securing the house doesn't mean only building the walls and having a fence. You will need to have backup security for your home, have someone to operate the gate, and use technology to provide more security to your house. You will need to install the CCTV cameras, have fire sensors, and get experts to check on your house and ensure everything is safe for every family member. At times, you might need professional security experts to guard your house and family members, especially if you feel you or any member threatened.
4. Buckle up and have children seats when traveling
Other than your house, your family should always be protected when traveling from one area to another. One way of keeping your family safe is by protecting them from road accidents. Buckling up and putting your children in secured car seats enables everyone to stay safe during an accident. According to statistics, most people do perish in road accidents due to a lack of safety belts and children not sitting in the right kids' seats. Seat belts and the children's seats have saved many lives in accidents. Ensure everyone buckles up before starting any trip. Children must also not ride on the front passenger's seat. Ensure you get experts to install the car seats.
5. Protect your family from cyber attacks
Everything now revolves around the internet. People are learning, doing shopping, and getting entertained through various websites online. Some of these websites are not secured, and your family might be exposed to harmful content or have their identity and details stolen by hackers.
You should ensure that everyone using a digital gadget is protected from these online attacks. How can one stay safe online? You can have antiviruses, have a secured internet, and have a strong password for every gadget in use. You also need to educate the family members on safe internet use and avoid or limit sharing their details online. When you do this, everyone and their data get protected at all times, thus remaining safe online.
Other measures you can adopt to keep your family safe include keeping all risks at bay in your house and getting experts to handle certain situations. These include fixing electricity, appliances, and other maintenance processes in your house. Taking care of your family needs to be the priority. Never compromise on it as it comes with costs, injuries, and even death.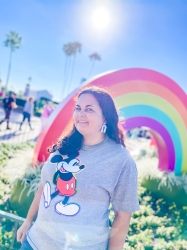 Latest posts by Krystal | Sunny Sweet Days
(see all)