How to Take Care of Glioblastoma Patients
A glioblastoma is a brain tumor that causes cancerous cells to grow and spread throughout the brain. This can put patients at risk for paralysis, seizures, memory loss, and other complications. The best way to care for Glioblastoma patients is to ensure they get the right treatment and support at the right time. Here are some tips on how to take care of such patients.
Keep Them Comfortable
The first thing you should do is to ensure that your loved one is comfortable. If the patient is in pain, you can help them take their medication and offer comfort. The patient might also need help bathing, getting dressed, and eating. They should be kept comfortable at all times. If the patient is experiencing pain, you can administer medication to relieve the symptoms. Ensure they are eating and drinking properly so they don't get dehydrated or malnourished.
Educate Yourself About Glioblastoma
The Glioblastoma Foundation professionals suggest that you educate yourself about the condition. Learn everything that you can about the condition and how it is treated so that you can help them deal with it. There are many types of treatments available for this type of cancer. Therefore, there is a lot of information for people to learn from. You should also talk to their doctor about their treatment plan so that you know what steps need to be taken next.
Keep the Patient Engaged
Isolation is one of the factors that could worsen a patient's condition. For instance, it could lead to developing other conditions, such as depression, thus keeping them uncomfortable. So, you should keep the patient engaged in activities they love. This will help them cope with their condition and reduce stress levels. You can also encourage them to join a support group where they can interact with others with the same condition.
Interact With the Patient's Care Team
According to the Glioblastoma Foundation, you must stay in touch with the patient's care team. This will ensure they receive the best possible treatment and advice to cope with their condition. You can also share updates regarding your loved one's condition, which will help them know what's happening. If a new doctor starts treating your loved one, make sure you speak with them about your concerns and expectations.
The most important thing you can do for your loved one is to be there for them and support them through their illness. This will help them cope with their condition and allow you to spend quality time together.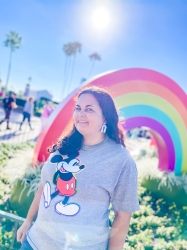 Latest posts by Krystal | Sunny Sweet Days
(see all)