How To Protect Your Legal Rights After Getting Injured
If you've just been injured in an accident, the last thing you are probably worrying about is your rights, but it is essential to take certain steps to ensure that your legal rights remain protected. There are several factors that can threaten your legal rights after an accident, but knowing what to do or not do can help you protect those rights, especially if the accident is due to the other party's negligence.
Failure to protect these legal rights could result in you losing the compensation you deserve.
But you don't need to panic, here are some of the things you can do to ensure your rights remain protected if you are ever injured in an accident.
Seek Immediate Medical Attention
This is the first and most important thing to do after a car accident. Even if your injuries do not seem serious, it is still advisable to seek immediate medical attention. However, if you feel well enough, then you should stay at the accident scene to take all the necessary actions that'll help you validate your claim down the road.
Report To The Police
In most states, you are legally required to alert the police after a car accident.
When you report a car accident to the police, the police officers will create an accident report clearly highlighting all the details of the accident. This report may come in handy if you need to file a personal injury claim against the at-fault party.
Never Admit Fault
A common mistake many accident victims make is admitting fault without any evidence. It is possible to feel as though you are responsible for the accident when, in fact, you are not. This is why it is best to avoid admitting any fault until evidence proves otherwise. If the police ask you any questions, answer honestly, but refrain from taking responsibility for the accident. If you admit that you are at fault, this leaves little or no room for you to file for a personal injury claim or get compensation, even if it is eventually discovered that you are not the at-fault party.
Don't Rush The Settlement Process
A lot of the time, the at-fault driver persuades the victim to settle out of court or to not call the authorities. You should not fall for such a sham. If the at-fault driver is urging you to settle without interference from the authorities, you should be suspicious. It is always best to involve the police, so you can ensure that every detail of the accident is documented. Also, agreeing to settle without resorting to the police or filing a claim may result in you receiving meager compensation. Trust us, there is no better way to protect your rights after an accident than by calling the police and taking the right legal steps.
Take Pictures
It is very important to document the accident scene right after the accident. This can be used as evidence to prove your claim when the need arises. You can use your phone camera or a witnesses' phone camera. Make sure that you capture the positions of the cars within the accident scene, damage to your vehicle, landmarks, your injuries, and the injuries of any other passengers.
Also, ensure that these pictures have timestamps, so they are easy to reference as substantial evidence.
Get Witnesses' Statements
Another excellent way to protect your right after you've been injured in a car accident is to speak to the witnesses at the scene. You can also get their contact information in case you need to contact them to corroborate your side of the story. Also, your personal injury attorney may eventually need to reach out to witnesses. So, it's always a good idea to talk to witnesses right after a car accident.
Get A Personal Injury Attorney
You will need all the help you can get, especially if you want to file a claim against the at-fault party. Whether you sustain injuries in a car accident or due to a workplace accident, you'll need an experienced personal injury attorney to protect your legal rights. According to the professionals at Wilson Law Group, LLC, your lawyer should be one of the first people you call after an accident. Doing so will ensure that your lawyer guides you towards the best possible actions to protect your legal rights. Your personal injury attorney can also protect your rights by ensuring that you are not exploited by the insurance company.
Keep Track Of All Your Damages
You should collect information relevant to your damages, and have them stored in one folder, so they are easily accessible or referable when needed. Such documents include:
Receipts for car rentals, repairs, and so on.
Your claim number 
The name of the insurance adjuster on your claim
Medical bills, etc.
While there are several different ways you can protect your rights after being injured in an accident, nothing beats seeking professional help and advice. But, if you can adhere to the tips discussed in this post, you should have your legal rights well protected after an accident.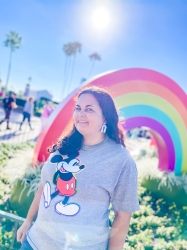 Latest posts by Krystal | Sunny Sweet Days
(see all)