How Some Small But Excellent Changes Can Enrich Your Car Interior
Are you getting tired of your car's interior? Perhaps it's time to add your unique touch and make it feel less mundane. Your car should be cozy, spotless, and attractive to look at, whether you drive frequently or only once a week. This will make each trip more enjoyable (if you can somehow ignore the traffic and other drivers on the road!).
To improve your driving experience, a wide variety of accessories are available on the market to fit every preference and price range. Here are some fantastic ways to personalize your car.
Place Floor Mats
Anything you step on outside, including dirt clumps, rocks, snow, and mud, becomes a layer of debris on the floor inside. This can easily soil your clean car with just one step. The addition of vehicle mats will create a protective layer and conceal the carpet damage that has already occurred. You can choose floor mats that match your carpet's style or exhibit your personality. Dropping the mat into place completes the installation process. Before you buy, ensure that you verify the dimensions or look for products made for specific vehicles.
Put a Steering Wheel Cover
A steering cover improves the aesthetics of the interior. There are numerous styles and designs to choose from, including leather, padded, carbon fiber, and fun designs like tie-dye. Additionally, you can select themes and colors, such as your preferred sports franchise or automaker. Even covers that glow at night exist. Steering wheel covers can improve comfort, keep your hands cool after your car has been baking in the sun, or even add an extra layer of safety by being grippy. They may also provide an additional measure of security. There are many covers available that start at around $15. Having to clean the existing surface and placing the cover is all that is required to install one.
Set Up a Backup Camera
Today, the government requires a backup camera as standard equipment for new cars, but if yours doesn't have one, you're not out of luck. Your car will look more modern, the safety features will help with blind spots, and you'll be able to see what's going on behind you. However, installing a backup camera and choosing the right screen for your car can be pricey. However, plug-and-play kits that connect to your car's reverse lights are available for about $40 and make installation simple. Sometimes, doing what you can is preferable to doing nothing.
Put on Seat Covers
All-purpose seat covers are available. They give your interior a unique look, can be cleaned or wiped down if they get soiled, can add comfort, and, depending on the weather outside, might even keep you cool or warm. Additionally, there are pet-friendly cover options. Select from options like basic, camouflage, sheepskin, towel (exactly what you're picturing), cushioned, and more. And if you're really into the concept, in addition to the countless colors and designs offered, you can also order custom covers using a photo you supply. You can find seat covers for only $16 and they are easy to install.
Improve Pedals
Aside from giving your gas pedal and brake pedals a distinctive look, swapping to aluminum or some other material for the covers may also have the following benefits: you'll benefit from a non-slip, scratch-resistant, and comfortable foot surface, in addition to the false impression that your inexpensive car has racing DNA. Want to make interior improvements but aren't willing to spend a large amount of money? This is a straightforward DIY project that can be completed for as little as $8.
Add Bluetooth
There are a few options available if your car doesn't have Bluetooth, which enables you to play music or even use your phone hands-free. You can use a standalone universal kit (these kits don't need to work with your car's stereo), an adapter that plugs into your stereo, or a Bluetooth-enabled aftermarket stereo, as well. The latter is frequently surprisingly affordable, often costing around $50. The other two are available for less than $15 and $65, respectively. Which setup has more steps and might be better left to an installer? You can probably guess. (Hint: The stereo.)
Include Car Door Light Projectors
Driver's door light projectors are a surprisingly affordable upgrade that will give your car some personality; two of them cost about $15. Every time you open your car door, the projector can display your car's symbol or some other logo of your choice on the ground.
Our list of upgrades to make your car appear expensive comes to a close now. You might think about this transformation if you want to drive a car that makes you appear rich and powerful. Your car will undoubtedly appear to be expensive.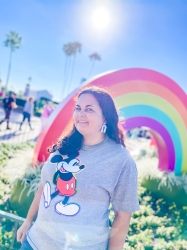 Latest posts by Krystal | Sunny Sweet Days
(see all)