How Do You Provide Assurance To Your Partners As A Home Business?
Home businesses have finally shaken off the stigma of being a garage band business, or perhaps parents running a front room shop. Home businesses are just like any other business. Everyone is at home whether they like it or not, due to the current climate regarding the virus. So, actually, most people have become used to working with businesses operating from home and things have more or less continued on as normal. For home business owners, they do have a few hurdles yet to jump over when it comes to providing assurance. Even large businesses have had to come up against skeptical doubt when it comes to providing assurance. How do you do this too?
What is assurance?
So what is assurance and why is it so important? Assurance is basically, making sure you are doing your job, providing quality and reliability of your products and or services. This is done to not just measure performance, but also to catch and fix issues that are causing the quality control to go down in any given area of your business.
It means you will be doing a few of the following things.
KPI reports. This will be measuring performance, making sure your controls that prevent losses from taking place, are working as intended. You'll ask your employees to make KPI reports to see how things are going in their particular area of the business.
Reporting of changes of circumstances have to be reported and reviewed. This could be because the external business environment has changed, maybe the regulations have become laxer, so you can take advantage of them.
On-site inspections. Whether you are just an office business or you have assets such as warehouses or facilities, doing on-site inspections is vital. It's not just to get assurance of employee, management and team performance but also for things like health and safety.
Privacy importance
Privacy in any business is key to breeding confidence. There are a few things in any business that are inherently related to providing privacy.
Data. Protection of customer and business data is absolutely crucial; for obvious reasons.
Employee information, whether it's their health care plans, mental health history or professional skills, their data must also be kept private.
The internal passwords for machines, doors, access to sites etc, must all be kept close to your chest, preventing internal fraud and employees who mean you harm.
Contractual privacy. This is one of the most important parts of privacy control. Contracts must never be leaked, and using a virtual address from my home business is an option to take seriously. You can receive highly sensitive documents in a cloud-based secure server.
Quality assurance is not quality control
This is a very interesting topic; quality assurance. First things first, it's not quality control. The latter is focused on the actual quality of each product. It will provide you with a median of how well your quality process is doing. The former is focussed on this, the actual process that produces the quality and consistency of said quality.
Quality assurance in a manufacturing sense will cover a few things such as:
When a product is first inspected for quality? I.e. is the material being used for the product damaged before it is processed?
Are the machines handling and working on the products, sensitive to the products i.e. heat control, physical impact, spinning, twisting, torsion of products etc.
Quality assurance will also be concerned with the policy. Quality policy is a very subjective thing, each business has its own, but there are regulations that provide evidence.
Maintaining quality of the material, design and product through the manufacturing process is vital, and should be segmented so there are continual and periodic checks from start to finish.
Quality auditing
Quality assurance is there to uphold a discipline throughout the entire business to uphold the highest standards possible. But when quality control is persistently catching defects in products or recognizing dips in employee performance, then quality auditing has to take over.
Audit will perform a non-biased review of the quality assurance process. They will investigate where the process is falling short, recommend improvements and report to the board and regulators of how the business is performing, intends to improve and the timeframe for objectives to be met.
Quality assurance is a vital part of the business. It gives your partners confidence that you are on the ball, always recognizing shortcomings in your business and taking proactive steps to improve them.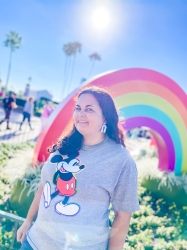 Latest posts by Krystal | Sunny Sweet Days
(see all)