Garden Equipment That Will Improve Your Yard
If you're looking to improve your yard this year, you'll need the right garden equipment. Here are some of the best tools to help you get the job done. From rakes and hoes to lawn mowers and leaf blowers, this article has got you covered. So get out there and start making your yard look its best.
Fencing, trellis, and awning to protect your garden from pests and extreme heat
As a severe gardener, chances are you've had to contend with pesky critters at one time or another. Installing some form of fencing or trellis is a great way to protect your garden from marauding varmints. Not only will the fence give your garden an attractive frame that will accentuate its beauty, but it will also create an effective barrier against intruders like deer and rabbits. In addition, a trellis can provide vines and other climbing species with something to cling to as they spread and grow throughout your garden. You may also want to install an awning to provide shade in the hot summer. These outdoor shade solutions can help cool down your plants and make gardening a more pleasant experience. Investing in these might be your best decision for your garden.
A lawn mower that is easy to operate and will save you time
A lawn mower that is easy to operate and will save you time sounds like an ideal purchase for summer maintenance. With the hustle and bustle of everyday life, it's nice to know that there are options that allow you to cut down on time but still have a beautifully maintained lawn. This type of mower is designed to be user-friendly and get the job done in no time at all. The ease of use, combined with great results, makes this one of the best investments around when it comes to yard work.
A garden hose that is durable and won't kink
When it comes to garden or outdoor hoses, the most important thing is durability. A suitable hose should be not only able to take a beating from thorns and rocks but also remain clog-free and kink-proof, so you don't have to worry about spending the afternoon fussing with it. Did you know that neoprene rubber hoses are the most durable on the market? This hose is highly resistant to abrasion and won't pinch shut. Also, if your hose is going over sharp objects like stones in your garden, look for hoses made with a double thermoplastic lining, as this material won't rub away or rip holes from contact with pointed objects. In essence, a durable garden hose means higher peace of mind – no more worrying about constantly replacing or dealing with stubborn kinks.
Gardening tools that are comfortable to use
Good gardening tools are an absolute must for any of the avid gardeners out there. Choosing a set of gardening tools that are comfortable to use can make the task of sprucing up the garden a bit easier. Most importantly, it will help you stay focused while quickly finishing the job. Quality over quantity is essential here – a few good tools go a long way, and you don't want to sacrifice comfort qualities when selecting them. Look for ergonomic handles, adjustable heights, grips, and rust-proofed materials — all attributes that will help you enjoy your time in the garden.
A wheelbarrow or garden cart to help you move heavy equipment around
A wheelbarrow or garden cart can be an invaluable asset for gardeners, allowing them to quickly and easily move around large or heavy items in the yard. With such an investment, you have more time and energy to focus on what's important: caring for your plants! Whether you need a sturdy but lightweight option for transporting soil, mulch, tools, furniture, or anything else from one spot to another, a wheelbarrow or garden cart could be just what you need. The time-savings alone make this one tool well worth its cost!
Watering cans or a sprinkler system to keep your plants healthy
Keeping plants healthy doesn't have to be complicated or time-consuming – a simple watering can, or sprinkler system can do the job. A watering can is great for getting your foliage just the right amount to hydrate – you simply have household supplies and need to access fresh water. On the other hand, Sprinkler systems are perfect for more extensive gardens as they irrigate large areas efficiently. Utilizing a timer helps you water in advance. Having controlled, and consistent watering will mean your plants and vegetables come out to be complete, juicy, and succulent – ready to be enjoyed.
Gardening is an easy and enjoyable task that anyone can do. With the right equipment, you'll save time and effort while caring for your garden. Finding the elements that work best for your space will soon have you creating a beautiful and functional garden in no time at all. So go ahead – invest in those gardening supplies. You won't regret it!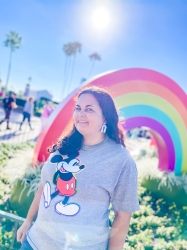 Latest posts by Krystal | Sunny Sweet Days
(see all)