Five Ways To Make Mealtimes More Exciting
Meal times are an important part of any day and are vital to healthy eating habits. Unfortunately, this can often lead to meals feeling dull or routine. However, luckily for you, there are some simple ways to make mealtime more exciting for everyone! Here are five tips that will help you bring the fun back into your mealtimes:
1. Switch It Up
Getting stuck in a mealtime rut can be uninspiring and boring. To make mealtimes more exciting, switch up your routine every once in a while by trying out new recipes or cuisines from around the world. This will keep things fresh and introduce new flavors that might become one of your favorites! Consider looking for ideas online and pick out something that looks and sounds both fun and delicious.
2. Make It Interactive
Consider inviting over friends or asking the family to get involved in the cooking and preparation process. This will make mealtime more of a social activity, and everyone gets to learn a new skill! Having to cook each meal on your own can be overwhelming; this way, you can share the load and make it more of a fun activity. In addition, having others around means that you can exchange ideas and recipes, which will lead to more exciting and tastier meals.
3. Spice It Up
Adding a little spice to your meals can add some extra flavor and excitement to your dish. Consider adding herbs and spices to your meals to add some interest, flavor, and complexity. For example, spice up your meals by adding new recipes like this tabouli salad recipe. Adding new flavors to your favorite basics can often make a world of difference and help to bring some life back into your meals.
4. Get Creative With The Presentation
Presentation is everything when it comes to making meals more exciting. Think outside the box and get creative with your presentation, such as using cookie cutters to shape foods or adding fresh herbs for a finishing touch. Presentation of your dishes can make all the difference, so think of ways to make your meals stand out and look unique. If the food looks aesthetically pleasing, everyone will be more inclined to enjoy it!
5. Add Something Special
Make mealtime more of a special occasion by adding something unique to your meals. This could be something like serving up a surprise dessert or making a unique drink for everyone to enjoy. For example, you could try to make a special meal once a week. This could be something like a themed dinner, such as "Taco Tuesday" or "Pizza Friday." In doing this, meal times will become something to look forward to rather than a chore!
There are many ways to make mealtimes more exciting and interesting. From trying out new recipes to adding something special, these five tips will help you spruce up your meals and make them more enjoyable for everyone! So, try out one of these ideas and start bringing the fun back into your mealtimes.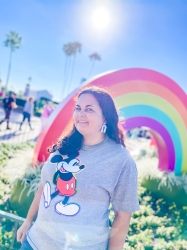 Latest posts by Krystal | Sunny Sweet Days
(see all)