Exhaustive guide into Permeable Concrete Driveways
Have you embarked upon the quest to find the perfect paving system? Well, when you are looking for the best option, then choose Permeable Concrete Driveway– Hydropavers. Let us give you a peep into what are Permeable driveways.
Well, the Permeable paving systems tend to be porous. As a result, water can infiltrate through the pavement and drains into the sub-base beneath. What makes these Permeable paving systems stand out is that they are durable and strong.
Understanding the working of Permeable paving systems
Well, the permeable pavers have open cells filled with gravel. The water can enter the surface and remains detained in the rock base. The rate at which water gets drained into the surface depends upon the type of permeable system.
Why you should opt for Permeable paving systems?
What is worth mentioning about permeable paving system is that they tend to reduce the flooding risk. As a result, you will not have to worry about any damage to surrounding property.
Another benefit of permeable paving system is that they allow the developers to make maximum use of the land. The permeable paving systems eliminate the need for detention ponds
They contribute to environment-friendly roadways and parking lots
The best part is that Permeable paving system is a cost-friendly option. For example, plastic grid pavers with flexible joints are quite an affordable option.
Types of Permeable paving systems
There are different types of Permeable paving systems that you can choose with confidence
# 1 Permeable concrete
Well, Permeable concrete has the material Concrete mixed with stone. It does not have a gravel sub-base. Permeable concrete is more porous in comparison to conventional concrete payments.
The concrete paving slowly drains off the water. However, there is one thing you must keep in mind. The permeable concrete requires frequent maintenance.
# 2 Porous Asphalt
When you go for Asphalt, then it is not porous traditionally. However, it can be changed into porous material. One thing you must keep in mind is that you will require frequent maintenance with Porous Asphalt.
# 3 Interlocking Concrete
When you interlock bricks of concrete, then it helps to create small gaps so that the water can drain through them. What you must keep in mind is that if you go for Interlocking Concrete, then the permeability tends to decrease with the passage of time.
You also have the option to go for Rolled Plastic paving. The plastic paving system can get rolled and stored. Keep all these essentials in mind when opting for concrete paving system. Rigid Plastic Pavers are also available. However, they are not a practical option. The reason is Plastic Pavers might encounter issues in real world application.
When opting for Permeable Concrete Driveway, you should acquire quotes from multiple vendors.
Compare the pros and cons of the driveway, then make your choice. The benefit is that you will be able to acquire a driveway that will last for a long time to come. Make your choice right away.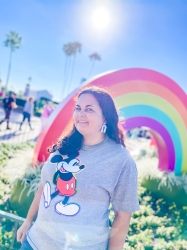 Latest posts by Krystal | Sunny Sweet Days
(see all)