Best Items to Sell for Quarantine Clean-Out Cash
Almost overnight, most of the entertainment venues you frequented closed up, and the resulting additional time around the house means you may no longer be able to ignore those stuffed closets, junk rooms, attics or basements anymore. You're not alone if you have been tucking items away instead of getting rid of them. The good news is that finally parting with some of these items can put some much-needed cash in your pocket.
Jewelry
Some of that jewelry in your jewelry box may have true sentimental value like maybe an heirloom from your mother or a special gift from a loved one. However, if you have pieces from past relationships or spur-of-the-moment purchases sitting in there that you rarely or never wear, selling them on a marketplace or finding somewhere you can pawn gold could result in a nice amount of extra cash.
Books
There are many online sites for selling books. Though books usually don't bring in as much money as jewelry, they can add up, especially if you have any relevant textbooks laying around.
Furniture
Furniture items are usually higher-ticket items, and sites like Craigslist or various marketplaces are great places to trade them for some cash. If you are holding onto baby items such as cribs or dressers, you can usually sell them pretty quickly. Matched sets like bedroom, kitchen or dining room sets are also popular items.
Sports Equipment
Selling your or your children's no-longer-used sports equipment is a good way to get some extra green in your pocket, but it can also help others. Sports equipment is expensive, and many families need to explore purchasing it gently used so their children can participate in their desired extracurriculars.
Musical Instruments
Musical instruments are much like sports equipment as they are very expensive new. Selling instruments no one in your house uses anymore gets you cash and makes gently used items available for someone else.
Clothing
Clothing is a tough one, but if you are someone who has closets full of designer items that you and your family no longer wear, selling them could generate a good amount of cash. Gently used clothing shops are generally looking for designer-only items and also pay only a fraction of the clothes' retail value, but if these are clothes that will just gather dust in your house, you are better off selling them.
Kids Toys
Parting with your children's toys can sometimes be more difficult for you than for them, but second-hand toy stores such as Once Upon a Child are always looking for toys that are in good condition and clean. Though you may want to hang onto toys that could have future value, clearing out more common, no-longer-used toys is a good idea.
Having so much extra time at the house can make anyone feel like the walls are closing in. Spending some of that time decluttering and turning those extra items into additional cash, though, can shine a little sun on an otherwise rainy day while also helping others at the same time.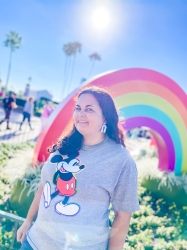 Latest posts by Krystal | Sunny Sweet Days
(see all)