Choosing nursing as a second career? Here's everything you need to know
As kids, we're always asked 'what do you want to be when you grow up?'
But how many of us have actually gone on to be pop stars, astronauts or the other high-flying jobs we dreamed of when we were little? Unsurprisingly, not many people hoped to be an office administrator, accountant or surveyor. And yet, as we get older, our priorities and interests change, leading us on a completely different path.
But then, in later life, our priorities might change again. Suddenly a 70-hour working week doesn't fit in with your desire for kids; the charitable work you do doesn't pay enough to buy your dream home. You're left with a feeling of 'is this it?' and a difficult decision of what next steps to take. Do you continue as you are, or do you consider a career switch?
Well, if you're thinking about changing jobs, you might want to think about nursing. And to help, we're sharing everything you need to know before making the final decision.
Why is nursing such a popular second career choice?
While it's not known specifically why nursing has become such a desirable vocation to switch to, it could be down to the reportedly high rates of job satisfaction. Nurses are renowned for their high job satisfaction rates year on year, with one study in 2018 reporting that 83% of nurses are happy with their choice in career.
The work is good and honest, and the life of a nurse is incredibly exciting – with no two days being the same. You'll meet people from all walks of life and get to make a real difference in their lives. It's no wonder nurses are so happy and engaged with their jobs.
Nursing is also one of the most respected professions you can choose. While GPs and surgeons are high on the list too, nurses play a role of 'middle man' between patients, their families and GPs – making them a significant part of a patient's overall experience. They're the shoulder to cry on when bad news arrives, and the person cheering you on when you need a little push of positivity.
Is nursing the right career for me?
While the work is rewarding, it's important to remember just how physically and mentally demanding the job can be. Nurses need to have a high level of organization and professionalism, as well as positivity and empathy. You'll need a tough skin and wells of determination.
Despite this, nursing can be an incredible career choice for those straight out of school, or people looking for a change in later life. Nursing is the perfect role for kind-hearted people who are looking for job security out of the office setting. Additionally, if travel is something you're looking to get out of your profession, you can work towards meeting the
traveling nurse requirements
in order to enjoy the excitement of working in a multitude of different cities.
Make sure you carefully read the descriptions of the position you are going to apply for to assess the potential working conditions. While less-stressful positions exist, many nurses, like emergency department nurses or critical care nurses, work in high-stress environments. Critical care nurses, for example, provide care to critically ill patients and face additional responsibility for the emotional health of the patients and their families.
What to expect as a nurse?
In general, nurses should expect the unexpected. Every day will be unique, with its own set of challenges and rewards.
Nursing is one of the very few professions that allow you to keep progressing and learning. After becoming a registered nurse (RN), your career story doesn't just end there. There are so many different jobs for a nurse, with plenty of specialisms to get your teeth into. You might have a passion for helping those most vulnerable in ICU, or want to specialize in pediatrics and work with children in schools.
If you find that the hands-on work of a nurse isn't quite what you thought it would be, there are managerial and administration roles that might be of interest, too. So don't feel like you wasted time training! Nurse Executives, for example, work as a spokesperson for the nursing workforce, and get the chance to make a real change in how healthcare is provided and accessed.
If hospitals give you the creeps, there are plenty of outpatient alternatives for nurses, too. You could find yourself working with chronic pain patients within the community, working as a prison nurse or even enrolling in the army.
How to become a nurse
Whether you're fresh out of school, or are looking to head back to college after a career elsewhere, there are several ways you can train to become a nurse.
Undergraduates can take the Bachelor of Science in Nursing on campus or online. Those with degrees already – even if they're not in a relevant subject – can benefit from online accelerated BSN programs for non-nurses.
These fast-track courses remove the academic introductions required in the undergraduate course and dive straight into the teaching. Spreading the topics across four semesters, students can schedule their work around other life commitments like jobs or childcare. You will be required to take part in a certain number of practical hours within a placement setting to help you practice what you learn, while also giving you the chance to get a feel for the working world.
Once you graduate, you'll still need to apply to be a registered nurse, though you'll be able to do this while gaining additional work experience. To become registered, you'll need to sit the exam, as well as present proof of a certain number of hours within a clinical setting. You can find out more about the requirements for each state here.
Due to the aging population, and advancements in healthcare, the BLS estimates there will be a 7% increase in the employment rate for registered nurses by 2029. It also reports a projected 179,000 job openings for RNs each year – so, there is plenty of work to go around.
Next steps
If you think you have the stamina it takes to be on your feet all day long, and the strength to support others during the best and worst moments in life, nursing could be an incredible option for you. Even if you've spent your adult life in a completely different industry, don't assume you've wasted time; there is always the chance for a new start. Consider the reasons you want to switch career, why you think you want to be a nurse, and research into what requirements you'll need to get started. Who knows, you could be enjoying life as a newly registered nurse by this time next year. What are you waiting for?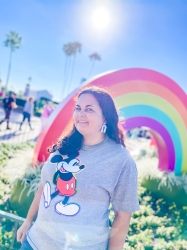 Latest posts by Krystal | Sunny Sweet Days
(see all)