5 Key Ways To Help Your Child Stay Safe at School
All parents want to know that their children are getting a great education, are making good friends, and are enjoying their time in the classroom. But most importantly, parents want to be sure that their children are safe.
The unfortunate reality is that an accident, injury, or incident can occur anywhere—including school. As a parent, it's largely your responsibility to teach your children proper safety habits and practices so as to minimize the risk of a potentially harmful event.
Here are five key ways to help your child stay safe at school.
1. Plot out routes to and from school
Whether your child is walking to and from school, riding a bike, taking the bus, or being driven by a parent, it's essential for you to plot out routes that are going to keep your child safe at all times.
Particularly if your child is walking or riding a bike to school, choose safe, low-traffic areas for your child to travel through.
Once your child is of legal driving age, you might even entrust him or her with the task of driving to and from school. It's critical that you help them determine the safest routes, emphasize the importance of safe driving habits, and instruct them on what to do in the event of a car accident.
2. Teach your child about bullying
Bullying is notoriously prevalent throughout all types of schools and across all ages. Whether your child is just starting preschool or on the verge of graduating from high school, he or she is not immune to an incident that involves bullying.
First and foremost, teach your children about the physical, emotional, and mental damage that bullying can cause so that they themselves do not bully other children at school. Next, teach your children to report incidents to a teacher, principal, or parent whenever they experience bullying or witness someone else being mistreated.
With the addition of the Internet, children are also susceptible to cyberbullying and online abuse. In fact, teachers report that cyberbullying is the #1 online issue for children in the classroom. Teach your children how to use the Internet safely and put restrictions in place that will prevent any harm.
3. Emphasize the importance of personal hygiene
The COVID-19 pandemic reminded us of the importance of practicing personal hygiene in all places of gathering—whether it's a local supermarket, place of worship, or school.
Following local health guidelines, social distancing, and wearing masks can certainly slow the spread of illnesses and disease. However, more than ever, it's critical that you teach your children about the importance of personal hygiene.
Instilling healthy habits today may help your children avoid getting sick, contracting an infection, or spreading germs to others—not only during their formative years but also well into their future.
What's more, studies show that hygiene plays a critical role in child development. According to one study, children who participated in personal hygiene initiatives reached specific developmental milestones six months earlier than other children.
4. Review the student handbook with your child
It's important to abide by the school's own set of standards and guidelines, as school administrators and faculty know the specific systems that are needed in order to keep your child safe.
Before each school year, review the student handbook with your child. Every school is different, so particularly if your child is being transferred from one school to another, it's vital that you read the new school's specific requirements, guidelines, and safety protocol before the school year unfolds.
5. Keep open communication with teachers and administrators
The majority of parents communicate with their child's teachers on a weekly basis, but according to one survey, teachers report that at least one-third of families are "hard to reach and engage."
Keep open channels of communication with school faculty. Particularly if your child suffers with any type of allergy or condition or lives with a certain disability, it's important that you properly communicate these matters with teachers and other staff. This will allow them to double down on watching over your child.
During meetings, be sure to address all areas impacting your child's health and wellbeing. Specifically, ask about how your child is performing academically, how he or she is doing socially, and whether there have been any cases of bullying in the classroom.
Keep in mind that children won't always disclose the details of their experiences at school. Staying in contact with teachers and getting their perspectives on different situations will paint a better picture of what might be going on.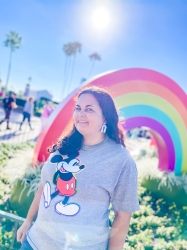 Latest posts by Krystal | Sunny Sweet Days
(see all)