Thinking About Starting A Career In Health Care? Here Are Some Useful Tips
Entering the world of medicine is a dream for a large number of students. However, becoming a health care provider is not everybody's cup of tea. If you are dreaming of becoming a healthcare provider, then this article might be perfect for you. Here in this article, we have shed some light on some tips to carefully consider before you dive into the field of medicine.
Establish Your Motivation
Your goals and objectives must correspond with your career choice. If you have no interest and excitement, you may fail to meet your employer's expectations and patient's demands. Since a patient's well-being is the utmost priority for medical specialists, they need to be motivated. Push yourself because nobody else is going to do it for you. To help you develop a firm ground in the health care sector, here are some of the most common tips that might provide you a headstart as compared to others.
Useful Tips To Help You Succeed In Health Care Sector
If you are a graduate and looking forward to practicing your skills by becoming a medical care provider, or if you are already a professional but want to achieve greater success in your career, then you might not want to miss the following tips:
Adapt To Professional Ethics
When hiring graduates, professionalism is the key factor that every employer looks at first. People who are focused and determined in their goals and occupations have a trait that is inherent to them, known as professionalism. At the same time, experience is a lifelong process and comes with time. Be professional in terms of punctuality, meeting deadlines, and satisfying patients.
Select the direction you want to take and then work hard to pave your way towards your destiny. Think about which careers you can opt for and choose the best programs that offer training programs.
Determine Your Boundaries
Being a medical provider is not an easy job. It requires one's effort, time, and undivided determination. Health care providers, like doctors and nurses, have to be available on their jobs 24/7. They compromise their health, rest, and personal lives just to serve humanity. You might have heard when there is a will, and there's the way. If you want to devote your entire life to work as a healthcare professional, then the odds might come in your favor.
Selecting a good career that will guarantee a healthy professional outcome can be challenging. Reach out to your instructors and college mates if you find yourself indecisive regarding a career in medicine. Some professionals at Caribbean islands medical school have sufficient insights and medical-related knowledge to help you choose a better career. It is important that you seek out advice from persons who are experienced and skillful. They can also assist you in contemplating all the possible factors that you might want to consider before making a decision.
Maintenance Of A Network Is Mandatory
Make yourself stand out among the potential employers by participating in professional meetings, events, joining clinical rotations, and much more. These connections can help you, in the long run, to connect you with your dream offer.
The success of a profession and the productivity of an employee depend on his skills. No matter how brilliant you were in your college, if you do not have sufficient skills and expertise, then you might not flourish as a professional.
You Need To Explore Your Options
Consider the available options and weigh them. Pick the best for you in terms of the role, salary, and future outcomes. Think carefully about whether the role you have chosen is better for you or not. Because once you are in, there is no going back.
Preparing For The First Interview
An employer has to choose a medical specialist to whom he can entrust the lives of his patients. This makes hiring a lot more challenging. Ultimately, the candidates become responsible for fulfilling the demands of their employers. A candidate must make a good impression to succeed in his interview. For this purpose, he needs to be punctual and arrive on time for the interview. Before arriving, prepare yourself for the unexpected and some uncommon questions that you might be asked. Do your research properly and get all the insight before you encounter an embarrassing situation. Furthermore, learn about the company that has invited you for the interview since they might want you to know about their work ethics and environment. When you are done with it, set your alarm, plan your outfit, put together all the documentation, and arrive at the place of the interview.
Passion, persistence, and patience matter a lot in pursuing your dreams and reaching your destiny. Consider the above factors and tips to be able to fulfill your desired goal. Remember, if you are determined, nothing can stop you.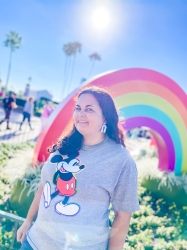 Latest posts by Krystal | Sunny Sweet Days
(see all)