6 Things You Need To Know Before Buying A House In A New Place
Buying a house is one of the biggest decisions you'll ever make. It can also be one of the most exciting, rewarding experiences too. But before you take the plunge and commit to such a major financial decision, there are several important things that you need to consider.
From researching your ideal location to understanding your finances and budgeting for unexpected costs, there's much more involved than just finding a dream home. In this article, we'll discuss all the essential elements that should factor into your house-buying decision so that you can make an informed choice with confidence.
Choose The Right Neighborhood
When searching for a new home, one of the most important things to consider is location. Think about your daily routine and what type of neighborhood will best suit your lifestyle. If you're looking for convenience, try to find a place that's close to work, school, or shopping centers. Also, consider any potential public transportation options or access to major highways. You can check out this homebuyer's guide for more info about choosing a good location. It's also a good idea to do your research and look into the local crime rates, taxes, schools, and other important factors that could impact your decision.
Research The Local Market
It's important to research the local area and compare home prices in the same neighborhood or region. This will help you determine a fair price for your prospective house and give you a better idea of what kind of offers to make when making an offer. You may also want to talk to a real estate agent or browse online listings in order to get an idea of the current market. It's also important to remember that different markets favor different buyers, and you should be prepared to make a competitive offer or negotiate if necessary.
Assess Your Finances
Buying a house requires careful planning and budgeting for all the associated costs. Before making an offer, assess your finances and determine how much you can realistically afford in terms of a down payment and monthly payments. You should also make sure you understand all the associated costs, such as closing costs, taxes, insurance, and any necessary repairs or renovations. It's important to leave yourself some wiggle room for unexpected expenses that may come up along the way.
Get Professional Advice
In order to ensure that your home-buying experience is as smooth as possible, consider consulting with a financial advisor or real estate attorney who can help you better understand the process. They can provide advice on any legal or financial matters that may arise and make sure all paperwork is properly signed and in order. If you're not sure where to start, ask friends or family for referrals or look online for reviews. They can also help you find the best rates for a mortgage, so it's always worth getting professional advice before making a decision.
Get The Right Home Inspection
Before signing on the dotted line, it's important to get a professional home inspection so that you can identify any major problems that may be lurking behind the walls. Make sure the inspector is certified and has experience in the area. Ask to see their credentials and get references from past customers or your real estate agent. It's especially important to look for things such as:
Any structural damage or foundation problems
The condition of the roof, gutters, and siding
Electrical wiring and outlets
Plumbing issues such as clogged drains or leaking pipes
Mold, mildew, and other signs of water damage
Presence of pests such as termites or rodents
Having a professional inspect the home can save you time, money, and stress in the long run. It's important to make sure that any major problems are identified before you purchase the house.
Get Everything In Writing
Finally, make sure to get everything in writing before closing on the house. This includes any home repairs that have been agreed upon, as well as the final purchase price and other details of the sale. Getting everything in writing will help protect your interests and make sure there are no misunderstandings or surprises down the line.
Buying a house is a major decision and requires careful planning and preparation. Make sure you do your research before taking the plunge, assess your finances realistically, get professional advice if needed, perform a thorough home inspection, and get everything in writing to protect yourself. With these tips in mind, you should be well on your way to finding the perfect house for you! By following these steps, you can make sure your home-buying experience is as stress-free and enjoyable as possible. Good luck!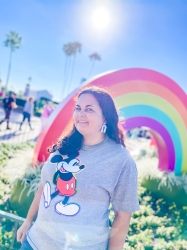 Latest posts by Krystal | Sunny Sweet Days
(see all)