The Beauty Care and Treatments You Should Treat Yourself To
Self-care is an important part of any healthy lifestyle, and that includes taking care of your beauty routine. There are many different treatments and products that you can use to make yourself look and feel your best, but it can be tough to know which ones are right for you. In this blog post, we will discuss the different beauty treatments that you should consider treating yourself to!
A facial
One of the most popular beauty treatments is a facial. Facials are an excellent way to exfoliate and moisturize your skin, as well as help, reduce wrinkles and acne. You can choose from a variety of different types of facials that suit your needs, such as deep cleansing, anti-aging, hydrating and more. Not only will you leave feeling refreshed, but you'll also have a healthy glow.
Choosing the right type of facial for you is key to getting the best results. Be sure to research your options and consult with a professional who can help you decide which one will be best for you.
Eyebrow shaping
Eyebrows are an important part of your facial features and can drastically change the way your face looks. If you want to define and shape your brows, consider visiting a professional for eyebrow shaping. It's a great way to add some definition and structure to your look without having to use makeup.
In addition, when you have your eyebrows shaped, you can also get a professional opinion on the best way to maintain them. A lot of us tend to over-pluck or tweeze our eyebrows, so a professional will be able to give you advice on the best products and techniques for keeping your brows looking their best.
A spa treatment
What's more luxurious than a spa treatment? Whether you choose a massage, facial, scrub, or wrap, you'll feel completely relaxed and pampered after your treatment. Spa treatments are great for relieving stress, improving skin complexion, and even reducing signs of aging. Namely, a lot of people take advantage of medical spa treatment to reduce wrinkles, improve skin tone and texture, as well as prevent acne. It can also help brighten your complexion. The treatment usually involves using a combination of products and treatments to achieve the desired results.
Manicure and Pedicure
If you want to keep your hands and feet looking their best, a manicure and pedicure are essential beauty treatments that you should treat yourself to. With regular maintenance, you can add some color to your nails and keep them looking neat, polished, and healthy.
You can also take the opportunity to moisturize your hands and feet with a hydrating mask or lotion. Use this time to give your hands and feet the TLC they deserve. You'll leave feeling refreshed and with beautiful nails to show off!
Hair Treatments
Hair treatments such as deep conditioning masks, keratin treatments, and color treatments are all great ways to give your hair the TLC it needs. With regular treatments, you can keep your hair looking vibrant and healthy, while also helping to repair any damage from over-styling or environmental factors. On the other hand, the type of hair treatments you choose to use should depend on your hair type. Find out which treatments are best suited for you, so that you can get the most benefit from them. If you have frizzy or dry hair, for example, you may want to consider using a deep conditioning mask. Otherwise, brittle and damaged hair may benefit more from a keratin treatment.
Lash extensions
If you want longer, fuller lashes without having to deal with the hassle of mascara, lash extensions are the perfect option. These semi-permanent lashes can help you achieve the appearance of long, luscious eyelashes that look natural and are easy to maintain.
For instance, you can opt for individual lash extensions, which are applied one at a time, or strip lashes, which are pre-made and applied as a single, full piece. Depending on the look you're going for, lash extensions can last anywhere between several weeks to months.
Vacuum therapy
Vacuum therapy is a unique beauty treatment that can help you achieve healthy, glowing skin. It works by using suction cups to stimulate the underlying muscles of your face and body, which helps to promote blood circulation and collagen production. As a result, it can help reduce wrinkles, fine lines, and even cellulite.
Vacuum therapy is also great for people who want to achieve a more contoured face, as it helps to lift and firm the skin. With regular sessions, you can easily maintain your desired results. The first session may take longer than subsequent ones, but you'll be sure to notice a difference in your skin after each session.
Teeth and whitening
If you want to give your smile an instant boost, you should consider teeth whitening and cleaning. This simple treatment can instantly brighten up your smile, making it look healthier and more radiant. You may also want to invest in a professionally-customized whitening kit that you can use at home for maintenance. Teeth whitening and cleaning are relatively painless procedures and the results last for a long time. Whether you decide to purchase whitening strips or visit a dental clinic for professional treatment, you'll be sure to see an improvement in the appearance of your teeth.
Hair removal
Waxing, shaving, and laser treatments are all great options for removing unwanted hair. With regular maintenance, you can keep your skin smooth and silky without having to worry about stubble or ingrown hairs. The way it works is simple: the hair follicles are destroyed by heat or light from the laser, preventing them from producing new hairs. You don't have to worry about having to do it again, as the results are long-lasting.
These are just a few of the beauty treatments that you should consider treating yourself to. Not only will they help you look and feel your best, but they can also be great self-care activities that boost your confidence and make you look forward to pampering yourself every now and then! So don't be afraid to spoil yourself every once in a while and make sure you give your body the love it deserves!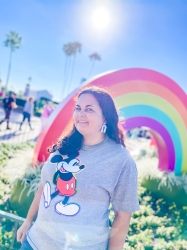 Latest posts by Krystal | Sunny Sweet Days
(see all)