A Comprehensive Guide to Determining Liability in Slip and Fall Accidents
It may be one moment, but a single fall can change the course of a person's whole life. If an extreme injury is sustained because of that fall, it can mean the difference between recuperative surgery, physical therapy, and permanent disability.
If you've recently had an accident, the first legal step you can take is to determine who's legally responsible for the slip and fall injury. In many cases, the answer is no one, and it was merely an accident.
However, if you can prove negligence on the part of a landlord, employer, or business, you might be able to receive compensation for your slip and fall accident. This is considered a personal injury, and legal action is possible.
What Is a Slip and Fall Accident?
A slip-and-fall accident happens when someone slips and falls, resulting in injury. These are most common in workplaces and businesses. Over a million slip-and-fall accident victims end up in the emergency room or needing extensive medical care each year.
When a slip and fall accident results from a corporation's negligence, it becomes a legal issue. As part of personal injury law, the claimant can receive benefits if they can prove that the fall occurred because of negligence on the business' part.
Often, this negligence is faulty infrastructure, slippery floors, or construction with no warning signs. If the company neglected to take proper or reasonable care of you while on the premises and you were behaving reasonably, you likely have a personal injury case.
How to Determine Liability in Slip and Fall Accidents
If you've had a fall and need to receive compensation for your injuries or medical bills, you first need to determine who was at fault for the fall. Either you were liable, or the company or business you were in is liable.
Two conditions need to be met for a company to be liable for a slip and fall accident:
There was a dangerous condition with no signage or warning
You (the defendant) acted reasonably and not recklessly
The most common scenarios for slip and fall accidents are slippery floors with no warning signs, faulty floors, walls, or staircases, and a lack of higher-level guardrails. These conditions are considered dangerous and can result in injury without warning signs.
However, suppose you were acting recklessly in the situation (leaning over a guardrail on top of a building or attempting to balance on a stair railing). In that case, you likely will take liability for your fall. Even if the company didn't erect a sign, it could reasonably be expected not to take risky actions.
If you can prove that the conditions were dangerous, there was no warning given, and you acted reasonably, you likely have a case for a slip and fall accident claim.
How to File a Slip and Fall Accident Claim
The first step (after taking care of any injuries, of course) in filing a slip and fall accident claim is to contact a trusted and experienced slip and fall lawyer. A legal expert can tell you whether you have a winning case and help you decide on the next steps.
Once you've contacted a lawyer, the law firm will help you inform the necessary parties and prepare for a courtroom date. While most companies prefer to settle outside of court, you might be called upon to testify before a judge.
However, you are much more likely to win a case with an experienced lawyer on your side. They will tell you whether your slip and fall resulted from provable negligence, and you can decide what your next steps will be.
Final Thoughts
A slip and fall accident is part of personal injury law, which focuses on injuries to the person and emotions of the claimant. If you have fallen and sustained severe injuries and can prove another party's negligence, you can likely determine liability and win compensation for your injuries.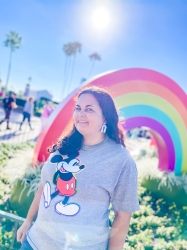 Latest posts by Krystal | Sunny Sweet Days
(see all)