4 Awesome Ideas To Help You Add Class To Your Bedroom
When you design your home, it's important that you get the bedroom perfectly done because, at the end of the day, this is your private area where you go to unwind and relax. It's important that you get the layout, colors, and lighting perfectly done to reflect your personality. Regardless of your design preferences, you deserve a bedroom that ensures a restful night's sleep. To create a peaceful, yet attractive bedroom, consider using soothing colors, soft bedding, and well-chosen bedroom furnishings. If you're not sure where to start with your makeover, if you've recently moved into a new house, or are simply looking to make a few aesthetic changes, you're bound to be inspired. Prepare to create the bedroom getaway of your dreams.
Certain changes may quickly make your room appear more costly, and you don't need Egyptian cotton or luxury furnishings to do it. Sometimes all it takes is a fantastic candle or a clever and reasonably priced decorating technique. Below are four suggestions for taking your sleeping quarters to the next level with as little work (and money) as feasible.
Select the Proper Lighting
Consider your typical hotel room and the many sources of light. Wall sconces, overhead lighting, a table lamp at the work area, lights in the bathroom, and lights in the entryway are all common. All of these diverse light sources assist the space and serve many purposes by creating a range of moods. Lighting is crucial—improper lighting may completely ruin the design of any room. Focus on two things to get it right: the appearance of the fixture and the impact you want the light to have. Adjustable and dimmable lights are suitable for the sleeping space, while a bright table lamp is ideal for the work area. Consider all of the roles your bedroom serves (sleeping quarters, home office, temporary yoga studio) and select lighting that is appropriate for each.
Beautiful Things Should Be Highlighted
Consider hardware as if it were jewels for your bedroom. A new set of knobs or pulls on, for instance, your nightstands or dresser may freshen the whole room in the same way that a large pair of earrings or a striking necklace can brighten up a dull outfit. Personalizing your furniture will add a unique taste to your room. By adding modern sofas, bohemian curtains, or vintage french bedroom furniture you will customize your room to your personality. Additionally, you can add an extra touch of elegance to your home by replacing ordinary hardware with something a bit more visually exciting—from copper handles to crystal knobs and beyond.
Let Your Room Define Your Life Colors
The ideal bedroom should be a relaxing, pleasant space. It's no surprise that the color scheme that you pick will lay out the foundation for the rest of the room and the ambiance it gives off. The neutral color scheme extends beyond the walls—neutral drapes and furniture work together to provide a tranquil area where guests may unwind after a long day. To recreate the effect at home, use light blue or white sheets instead of red. This doesn't imply your bedroom has to be dull. If you're more attracted to bright colors, try experimenting with different methods to incorporate them into your decor. Make a statement with a statement wall by using wallpaper or a mural, a busy duvet cover, vibrant throw pillows, comforter, or bedspread, or an unusual paint color.
The Walls and the Ceiling
This is something that many inexperienced house designers overlook, but it's going to make a great difference to the final result of your makeover. If you paint the ceiling a dark color, you'll find that it gives the illusion of height. Alternatively, neutral colors are extremely soothing as well if you don't feel you need to have any extra height. If you're bored of DIY ideas and want a more formal look for your bedroom, consider having a ceiling with molding installed.
You don't have enough money for a beautiful headboard? It's no issue. If you locate a tapestry or vintage textile that you like, that's all you'll need to finish the area above your bed. Just make sure your sleeping pillows are sturdy and big enough to keep you propped up in bed while reading.
Now you know that the simplest choices make all the difference. Whether you are making your own space from scratch or redecorating your current room, you can make it look classier with the least effort. Just focus on how you mix and match your colors, demonstrate them with unique pieces of furniture and " jewelry" and highlight them with the right layering of lighting by giving depth and dimension. You must also not waste your most accessible asset which is the ceiling and the walls. Well, we can't say the sky is your limit, but your ceiling is.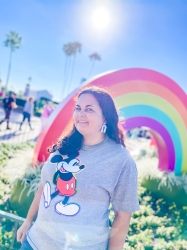 Latest posts by Krystal | Sunny Sweet Days
(see all)