Things You Need to Consider When Buying Your First Car
Buying your first car is an important milestone for many people, and hence, it requires some thought before you go and buy one. The probability is high that if you're buying a first car, that you'll get easily overwhelmed by all the choices out there. Even if we consider only how the car looks, there is such a wide variety of options. Not to mention all the specifics on the important variables that not many people that aren't all that car savvy even consider.
All that being said, buying the first car isn't an easy feat, but there are some things that can make this easier for you. In this article, you will be able to learn more about all the important things to consider before this important purchase. Let's dig right in!
Your budget is the first thing to assess
Before even starting to look at your options, it is important that you assess the budget that you operate with. This will ultimately narrow down your options for you and hence give you a good starting point of what to look for. Don't worry though, the car dealers from Redlands Mazda say, even if your budget doesn't allow you to purchase a brand new car, you can always opt for a used one from a reliable seller. You can check out both used and unused cars so that you can easily compare their state on site. In general, looking for such car dealerships is a better bet to find a quality used car than opting to go to a place that sells used cars only.
Additionally, it is important to mention that you shouldn't only assess the initial price that you pay for the car, but other costs as well. People that aren't all that well versed in cars oftentimes forget to think about these additional costs. So, make sure that you also include calculations regarding maintenance, gas, repairs, insurance costs, as well as parking.
The need dictates your choice
When buying your first car, it is important that you reflect on what you plan to use it for. Your lifestyle heavily impacts what car you should opt for, so, here's what you need to ask yourself. Are you only going to use the car for going to work/school every day? Do you rather plan to take it for weekend trips every now and then? What are the weather conditions prevalent to where you live? The answers to these questions are what you need to have in mind when picking the car so that it can fit your needs properly.
Always take the car for a test drive first
Once you find a car that you like, it can easily happen that you close the deal too fast. Be patient and clever – take the car for a test drive first. The look of the car may deceive you as sometimes, the performance isn't all that great after all.
Take the time to do your research
The most common mistake when buying a first car is rushing. Taking the time to do your research truly makes a huge difference, as it is important that you're familiar with the stars on the model that you've set your eye on. So, you can start from YouTube – plenty of knowledgeable, car-savvy people have channels for the sole purpose of educating other people. Once you get the hang of the basics, look into the details that are more specific to your specific needs. In the end, you want to ensure that you have a good grasp of what you can expect from your car. This goes both for right after you purchase it – but also for years to come.
Think about insurance in time
It would be best if you were to avoid a powerful car at this time, as the insurance policies tend to be in higher insurance groups. In any case, it would be best if you were to contact an insurance company before purchasing. You should ask them about everything that you need to know when insuring a vehicle so that you know what you can expect.
Finally, you want to ensure that you buy a car that fits all your needs specifically. That means that you need to reflect on all the things that are important to you. Having a car that looks nice is important to some, but having a car that serves its purpose is important to everyone. That being said, don't get too stuck on whether the car fits your aesthetic perfectly, but rather how long it will last you, and how much you will enjoy it in the meantime. Remember – this is only your first car, there is plenty of time for you to purchase something that you will show off for how it looks. Good luck with your purchase!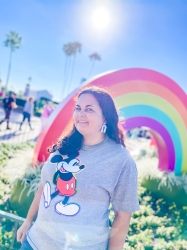 Latest posts by Krystal | Sunny Sweet Days
(see all)