The 11 Things To Do In New England
If you are looking for what to explore in New England, congratulations, you are on the right article, as today we will be revealing the top 11 things to do in New England that you would surely not want to miss!
1. Try out the famous Lobster roll
Whether you are a food fanatic or not, New England's unique seafood, the cold lobster roll from the Maine Coast, will surely charm you with its subtle taste. The dish is a must-have for tourists.
2. Enjoy the sunset view from Cadillac Mountain
From experiencing the first fresh rays of the sun to the dramatic color plays in the sky during the sunset, you could enjoy it all at Cadillac Mountain.
The very place is the peak point on the North Atlantic seaboard; ever imagined how heavenly the scenery would be to watch the glorifying sunrise or mesmerizing dusk from Frenchman bay? Either way, the view will make you spellbound.
3. Get into the most exciting lighthouses
New England is popular for its huge vault of lighthouses. Each one is beautiful and has a unique appearance, but our recommendation is the Bass Harbor Head Light in Maine. You can take up New England bus tours to visit the lighthouses.
4. Go out for a whale-watching getaway
It is a must-to-do for visitors of all ages, especially for kids. The Maine Whale Watches and Boston Whale Watches are our picks for you.
5. Visit the iconic Ben & Jerry's Ice cream Factory
If you are in New England and did not go out for the famous ice cream franchise, you have missed out on one of the best explorations! The factory is located in Waterbury, Vermont.
It offers its visitors to view the factory's history and a sneak peek of the ice cream manufacturing process. It offers Q & A sessions for visitors as well. And, of course, you can also try out their free elegant ice cream flavor samples.
6. Come out and experience the White Mountain hiking
You can gather some of the best hiking experiences at New Hampshire's White Mountains. It offers you both day and night hikes; in either case, you will see some amazing views with hiking pathways that will surely give you spikes. That's one of the adventurous things to do in New England.
7. Experience the versatile taste of coffee milk
Sounds interesting? Well, this magical drink is something that just can not be expressed in words, so we recommend you reach out to Ocean state and enjoy the lush drink.
8. Apple-picking during the fall
The popular times to visit New England are during summer and fall. And the ultimate attraction during fall is apple picking; almost every state holds an orchard, and you can even buy apples at a reasonable price.
The popular ones are the Holmberg Orchards in Gales Ferry and Applecrest Farm Orchards.
9. Pay a visit to Boston Children's Museum
The place is another iconic one that New England owns; it was founded in 1913 and is the world's second-oldest children's museum. It facilitates learning with a touch of creativity and amusement that will surely motivate children towards learning, so remember to pay a visit to the historic place.
10. Spend a day at Harvard university
Walking through Harvard university is like walking through history! The Memorial hall, Widener library, and the iconic statue of John Harvard all these supremacies hit differently and will give you a sense of satisfaction.
11. Visit the Church Street Marketplace
Wanted a picturesque place along with shopping and restaurants? If so, it is the place to be! The place offers live music, international brand shops, restaurants, and lively bars.
Conclusion
New England has a variety of tourist attractions and fun stuff to do, so we hope you will find our picks of the things to do in New England helpful to explore the city to the fullest.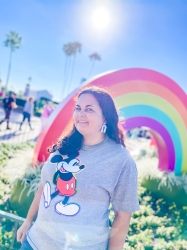 Latest posts by Krystal | Sunny Sweet Days
(see all)