Start Your RV Adventure With Confidence With This RV Preparation Checklist
Are you planning an RV adventure? If so, make sure to use this RV preparation checklist to help ensure that your trip goes smoothly. This list will help you prepare for everything from packing and food storage to mechanical issues and emergency situations. By taking the time to complete each of these tasks, you can rest assured that your RV trip will be a success!
The use of RVs has increased significantly in recent years, as more and more people are hitting the open road in search of adventure. Especially since the start of the COVID-19 pandemic, spending time away from people, in nature, or simply in your own home on wheels has become a popular way to vacation. RVing can be a great experience, but it's important to remember that it's not like staying in a hotel. There are certain steps you need to take in order to prepare your RV for travel. Now, if buying your RV, this means checking everything from the types of siding the RV has to the engine size. If you're renting, it means making sure you understand how everything in the RV works before setting off on your journey. No matter what, there are certain preparations that all RVers should make before hitting the road.
Create a packing list
Creating a packing list is one of the most important things you can do given the fact that you will be relying solely on the things you pack for the duration of the adventure. This will also help you ensure that you don't forget any essential items, and it will help keep you organized while packing. Include everything from clothes and bedding to dishes and cooking supplies, as well as any personal items you may need. It's also a good idea to pack a small bag with some basic tools, just in case you need to make any repairs while on the road.
Check your vehicle
Your RV is essentially a home on wheels, so it's important to make sure that it is in good working condition before setting off. This means checking the tires, brakes, and fluids, as well as the generator and any other mechanical components. It's also a good idea to create a preventative maintenance schedule for your RV, so you can keep track of when things need to be serviced or replaced. Furthermore, if you're renting an RV, be sure to go over the vehicle with the owner or rental company so that you understand how everything works.
Plan your route
One of the most important aspects of planning an RV trip is mapping out your route. This will help you determine how long it will take to get to your destination, as well as what type of terrain you will be driving on. It's also important to factor in any stops you may need to make, such as for gas or food. Furthermore, be sure to check for any road closures or construction that may impact on your trip. It is important that you are aware of the route you will take, as well as any alternate routes, in case of an emergency. Finally, this will help you learn your "surroundings" and know in which direction you are headed, even if you do get lost.
Pack food and supplies
Another important aspect of preparing for your RV trip is packing food and supplies. This includes non-perishable food items, as well as any cooking supplies you may need. It's also a good idea to pack a small cooler with ice, so you can keep food and drinks cold while on the road. You can also pack other types of food, but be aware of the time frame you have to consume them. Furthermore, be sure to pack any medications or first-aid supplies you may need. Finally, it's always a good idea to have a small stash of cash on hand, in case of an emergency.
Prepare for emergencies
It's always a good idea to be prepared for emergencies, no matter where you are or what you're doing. When RVing, this means having a plan in place in case of breakdowns, flat tires, bad weather, or any other unforeseen circumstances. Make sure you have an emergency kit packed and easily accessible, as well as a plan for who to call in case of an emergency. It's also a good idea to have some form of roadside assistance, just in case you need it.
Check the weather
Another important aspect of trip planning is checking the weather forecast for your route. This will help you determine what type of clothes and supplies you need to pack, as well as if there are any potential weather hazards you need to be aware of. Furthermore, if you're traveling in an RV, it's important to check the weather forecast so you can plan for any potential campsite closures or alternate routes.
By following these simple tips, you can help ensure that your RV trip is a success. Just remember to take your time and plan ahead, so you can relax and enjoy the ride. Safe travels!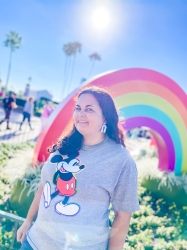 Latest posts by Krystal | Sunny Sweet Days
(see all)