Planning To Sell Your Home Soon? Here Are The Important Steps You Need To Do First
Your home is one of the best and biggest investments you can make on your end. Aside from giving you and your family shelter, it's something that you can sell for a huge profit later down the road. Many people eventually sell their homes when they're getting a new one and it's a rather complex process than many would expect.
Most stock markets and business moguls dabble into real estate selling too. This is because the price of properties is great and they can increase in value over time. As such, selling your home may not be such a bad idea especially if you are going to move to a new place eventually.
If you are planning on selling your house eventually, it's worth noting that the process isn't as simple as when you're selling your pre-used items. In reality, there are many steps that you need to take when selling your home.
Fix What Needs To Be Fixed
You wouldn't want to sell a house that has issues. At first, it's going to seem like a bad idea to spend extra on repairs before selling your house. However, house problems – even minor ones, can greatly reduce the value of your home. As such, it's well worth investing in repairs and inspection first.
One of the first things you should do is check the problems inside your house first. Professionals that do home inspection checklist for sellers do the important process of inspecting your house from top to bottom to check for issues. They'll then do a rundown of the expenses with regards to the repairs.
Some of the problems that you'd want to resolve first include leaks, plumbing problems, and HVAC issues.
Reevaluate Your Home
Once all the repairs are done, the next major step you should take is to reevaluate your home. A lot of homeowners tend to overvalue their home and then end up getting disappointed with exactly how much it's worth.
The price of a home is affected by many factors. One of the most important factors that affect resale value is the location. Some neighborhoods are priced higher than others. Most importantly, the home is valued higher if it's nearby key locations such as malls, schools, and many others.
Having your home assessed by a real estate agent is probably the best step you can take to assess its value. Keep in mind that interested buyers are going to be using a house assessment to value your home as well so they'll know whether your home is overpriced or not.
Find A Listing Agent
It might seem better to sell the house on your own efforts but if you want to do it as properly and as legally as possible, you need to hire a listing agent. To put it simply, a listing agent represents you and your home. They can help you sell the house for a share of the sales.
If you sell your home on your own, you get to reap the benefit of having the sales all on your own. However, selling a home is a difficult job. You need the right contacts, sales talk, and most importantly, the time to be able to sell yours.
Listing agents are recommended if you are about to move somewhere far from your home. In cases like these, you won't have the time to accommodate interested buyers that want to inspect the home thoroughly. Listing agents help you sell the house on your behalf.
Talk And Negotiate
When getting offers for your home, don't rapidly jump the gun and agree to sell your house. Make sure to get as many offers as possible. Don't be afraid to negotiate with the interested parties. Obviously, you want to get the most out of your home. Holding on to your offers and learning when to finally sell is the key to getting a great deal.
Eventually, you'll find a seller that you agree with and you'll be getting the most out of your house too.
Finalize All Necessary Documents
There are many documents and contracts that come into selling a house. Luckily, most of these documents are going to be managed by your listing agent. Make sure to read all of the contracts from beginning to end. Just because you are the seller, doesn't mean that the contract doesn't hold any value to you.
Selling a home isn't as simple as you think. With so many factors that come into play, it's only necessary that you know the right steps you need to take to make the most out of your home.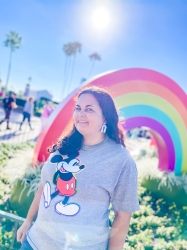 Latest posts by Krystal | Sunny Sweet Days
(see all)