Mistakes to Avoid When Selling Your House in California
There are many mistakes that people make when selling their houses in California. This can be a mistake of omission, where you forget to do something and the buyer catches it before they purchase your property. Or it could be a mistake of commission, where you actually put the kibosh on deals because you're doing things wrong! In this blog post, we will talk about these common mistakes so that you don't make them yourself when selling your house in California.
Failure to get a pre-inspection
Getting a professional inspection before putting your house up for sale is a mistake that many people make. A pre-inspection can help you know if there are any problems with the home, and it will also give potential buyers an idea of what they might find when going through the property themselves.
The inspector may recommend you have things fixed before selling to ensure the house stays in good condition during and after the sale. The inspection report could cost anywhere from $500-$2500 depending on how much work needs to be done on-site before making an offer or bringing in contractors.
Listing your property for too low of a price
When listing your property for sale, you want to make sure that the price is not too low. In this competitive market with all of the foreclosures and short sales going on these days, people are expecting a lot from their home purchase–so if they see an opportunity where they can get land at a very affordable price, then some will jump on it.
If you list your house too high in comparison to other houses in the area or comparable homes which have recently been sold, then buyers might think that there's something wrong with it (even though there isn't).
The mistake here would be leaving money on the table by pricing yourself out of potential deals or making it difficult for someone who wants to negotiate down.
Not getting enough home improvement projects done
Many people immediately think of the price they want to sell their home for and then get started on a variety of projects to make it more appealing to potential buyers. And if you want to sell your house fast in California, you should think about all of this beforehand. This mistake can potentially cost you thousands if not tens of thousands of dollars because there are many things that need fixing before putting your house up for sale in California.
The number one mistake is underestimating the work needed, which greatly increases the chance that you won't have enough money saved up to renovate or repair what needs to be done. You'll also be competing with other houses on the market without any upgrades, so it might take longer than expected to find a buyer interested in purchasing your property.
There's no way around this mistake unless you're willing and able to borrow money to invest in the necessary improvements. The other mistake is simply not taking into account how much money you'll need for repairs and maintenance before putting your house on the market, which can often cost tens of thousands when it's all said and done!
To avoid these mistakes, start with a complete checklist from top to bottom because this will give you an idea of what needs fixing or upgrading first.
Finally, make sure that every room has at least one thing that sets it apart as being special, such as a fireplace mantle, original hardwood floors, custom-built shelving, etc. This way, there are things about each room buyers can't find anywhere else, so they're more likely to pursue buying your property instead of another home without those specific upgrades.
Make sure you don't mistake these upgrades for being costly, since many of them are quite affordable and will make buyers more likely to purchase your property.
Ignoring landscaping, such as dead plants and weeds, which can be very unappealing to potential buyers
Your house will be the first thing potential buyers see when you meet them for a showing.
If there are dead plants, weeds, or other landscaping issues in your yard, then this mistake can easily lead to an unsuccessful sale!
Landscaping doesn't have to be expensive, and it's often worth getting help from friends or family who may know how to maintain yards well.
To avoid making this mistake at all costs, follow these guidelines: make sure the lawn is mowed regularly (no more than two weeks between each cutting), get rid of any browning leaves on trees, rake up fallen leaves off sidewalks and driveways (leaves don't just look unsightly–they also cause slippery conditions!), plant some flowers in the front and back yards, trim shrubs to be neat, remove weeds from flowerbeds in your yard.
Selling your property without an agent
You should find a reputable and experienced real estate agent to represent your interests.
Here are four reasons why you should hire a professional:
An experienced agent who has gone through real estate license training knows the market thoroughly; they can help you sell your property for the best possible price, ensuring that all of its features are shown off in order to attract as many potential buyers as possible. The more offers there are on offer day, the better chance you have at getting what you want.
Agents will also guide you through every step of the process from finding a buyer through negotiating their terms with them until the closing day when it's finally time to hand over keys and move out. They'll even deal with any hiccups along the way such as financing or inspection issues so that these don't stand in the way of your sale.
Agents are trained to handle any negotiations that arise during a real estate transaction, meaning you'll be able to focus on packing and preparing for the move without having to worry about being taken advantage of by an unscrupulous buyer or seller.
Finally, agents will handle all aspects of paperwork with regards to buying property; they can provide financial guidance when it comes time for financing options as well as advice regarding home inspections and how best to deal with these potential pitfalls before the closing day arrives.
If you are selling your property and want to avoid these mistakes, get in touch with a real estate agent. They can help you find the best price for your home without making costly errors that could lower profits or discourage potential buyers. You should also make sure to have any needed repairs done before listing- it will increase how desirable your house is and its resale value!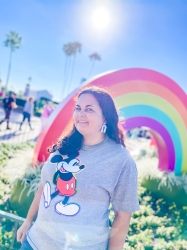 Latest posts by Krystal | Sunny Sweet Days
(see all)