7 Gorgeous Ideas To Decorate Your Living Room Wall
Decorating your living room walls is a great way to make the room feel more comfortable and cozy. It doesn't have to be hard, though, and it can be done in just a few different ways. Here are seven gorgeous ideas to decorate your living room walls.
1. Decorating with framed pictures
Framed pictures are a great way to decorate the walls of your living room. Framing a picture can add a sentimental touch, and it doesn't even have to be expensive! Framing a picture isn't as easy as it looks, though. It's as hard as choosing the right frames for your interior, and EasyFrame offers many options to choose from. After choosing the right frames for your living room, it is time to hang them on the walls.
To avoid making mistakes, it's best if you have two people when framing your picture so that one person can hold the frame while the other inserts the hangers into the back of the frame. When hanging multiple frames, it's important to place them at eye level for them to look balanced. You can also try hanging large frames opposite small ones to create a nice visual balance on your living room walls. It's easy! All you need is a hammer and nail, and you're good to go!
2. Using paint
You can use colorful paints to make the wall stand out without having to be over the top. Neutral colors are always a good idea as well for when you wish to add more accessories around them later on or even if you just want the simplicity of it all. It's important to make sure whatever paint you choose matches with the rest of your furniture and decorations so that the look flows together seamlessly.
3. Fabrics and textiles
Fabrics and textiles can be used to decorate your living room walls. Fabrics and textiles can also be found in your own house or stores. If the fabric or textile is meant for indoor use, then it's best if you keep them close to the floor so that they do not get too dirty over time. It's important to clean these regularly so that dirt doesn't collect in between each stitch which can lead to unsightly marks. It is also important to include where you're going to place them on the wall, how much light will hit the fabric or textile, etc.
4. Shelves
Shelves can be a great way to decorate and organize your living room walls. For those of us with limited space, shelves can serve as a great way to display items we cherish and provide more storage for small items we need to keep out of the way. When deciding where to put shelves in your living room, it's important to consider things such as how high you want them, how much space you have available, and what will be displayed on the shelves.
5. Decorating with mirrors
Another gorgeous idea involves hanging mirrors in different areas around your living room. Mirrors are a great way to make your space feel larger and brighter. They also reflect light, which makes this an excellent idea if you're looking for something that will brighten up the area. If you don't want to hang regular mirrors, there are many other options out there!
6. Wallpaper
An easy option for those who don't want to make too big of a commitment is painting one wall with wallpaper. There are many beautiful ones out there that would truly stand out in the space you choose. Make sure it matches whatever paint you used on the other walls! Many people love the look of wallpaper, but they are unsure of how to apply it. But don't worry! It's pretty simple once you understand the basics.
7. Framed paintings
You can hang framed paintings on your living room walls to add some color and art to the space. There are many different sizes that you can choose from, depending on how big of an impact you're looking to make with your living room wall decor. These are mounted on wall hooks or clips that are framed with metal. It's important to make sure that any pictures you want to hang are at least the same size or larger than the frame for them not to look awkward.
If you are looking for some inspiration on how to decorate your living room wall, here are seven ideas that might help. We hope these tips will give you a starting place and make it easier for you to find the perfect decoration or idea! Whether people prefer mirrors, more abstract artwork with less color, or want paintings done by famous artists throughout history, there are plenty of choices to choose from.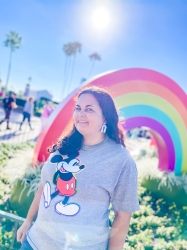 Latest posts by Krystal | Sunny Sweet Days
(see all)