Tips On How To Up Your Game On The Job Market
Landing your dream job isn't easy. It takes a lot of hard work, dedication, and perseverance. But if you're willing to put in the effort, there are a few things you can do to up your game on the job market. This article will discuss some tips that will help you stand out from the competition and increase your chances of landing the job of your dreams!
Be An Educator
If you showcase your ability to teach others about your trade, it will drastically build up your credibility. Many experts in their fields go through a training and assessment online course so they could convey their knowledge to students in an efficient manner. Being an educator will also help you develop a network of individuals who could be potential employers or job contacts.
There are many ways to get involved with teaching, whether it's being a guest speaker at an event or becoming a mentor for someone starting out in your field. If you want to up your game on the job market, being an educator is a great way to do it.
Upgrade Your CV
You need to have a great resume in order to get noticed in the ever-growing job market. While job seekers may have different opinions on what makes a resume great, there are certain elements that should be included in every effective resume.
Whenever you're applying for a job, you should tailor your resume to fit the specific position. For example, if you're applying for a job that emphasizes customer service, you should highlight your customer service experience on your resume.
The design of your resume is also important. It should be easy to read and organized in a way that highlights your most relevant qualifications for the job you're applying for. If your CV is difficult to read or it's not immediately clear what your qualifications are, chances are it will end up in the trash.
Finally, update it whenever you learn something new. This can be a huge plus when applying for a position.
Work On Marketable Skills
There are certain skills that are essential in the modern job market. These are the following:
being able to use computers and new technology
being able to communicate effectively
being able to work in a team
being able to solve problems
being able to think creatively
being able to work independently
being able to manage time and resources
If you don't have these skills, then you need to start working on them. One way to do this is by taking courses or attending workshops. Another way is to simply practice these skills in your everyday life.
Do Some Networking
Making connections is one of the most important things you can do when job hunting. You never know who might be able to help you land your dream gig, so it's important to make as many connections as possible. Attend industry events, join relevant online communities, and reach out to people in your network regularly. The more networking you do, the better your chances of finding a great job will be.
Additionally, make sure to have a strong LinkedIn profile. This is one of the first places potential employers will go to learn more about you, so it's important to make a good impression. Take some time to update your profile regularly and showcase your skills and experience.
Increase Your Visibility
You have to be easily noticed by the right people to get ahead in today's job market. It's important for a modern worker to get active on social media, especially LinkedIn. Connect with potential employers, hiring managers, and recruiters. Share your work and accomplishments regularly.
You could also create a personal website or YouTube account showcasing your work. If you're an expert in your field, write articles or blog posts and share them on social media. Make sure to include a link to your website or blog in your profile so that potential employers can learn more about you.
Look Presentable
Your physical appearance can say a lot about you as a person and first impressions are everything. Looking presentable is a great way to up your game on the job market. There are a few key things to keep in mind when it comes to looking presentable: hygiene, posture, and clothing.
Hygiene is important because it shows that you take care of yourself and that you are clean. Posture is important because it shows confidence and looks like you know what you're doing. Clothing is important because it shows that you understand the dress code and that you're willing to dress appropriately for the occasion.
Landing a job in the modern market requires you to be a skilled and reliable worker with a wide area of expertise, which can be showcased by being a certified educator. Always work on your CV and work hard on your most marketable skills. Make as many connections as you can and increase your visibility both online and offline. Finally, make sure that you always look presentable as employers value someone who takes care of themselves!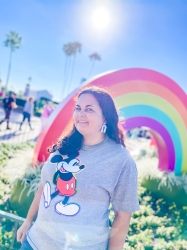 Latest posts by Krystal | Sunny Sweet Days
(see all)