How To Handle Your Estate Planning And Where To Ask For Help
Everyone dies. But talking about death isn't a favorite topic. Unfortunately, death is a reality and that's why it's prudent to plan for the inevitable. If you have an estate, no matter the size, it's crucial to have a plan in the event of your demise. One way to do so is by estate planning. Do you want to know what is estate planning and how to handle the process and much more? Then read on!
What Is Estate Planning?
Estate planning simply means having a written record of all your assets and how they should be distributed. It's more than just writing your will. With estate planning, you ensure you list all your assets, both tangible and intangible. If you enlist the services of award-winning estate planning attorneys the process becomes easier. Through estate planning, you ensure the transfer of your assets is as seamless as possible. This is made possible by listing all the entities that you would wish to inherit. You indicate who you want to receive what.
Does estate planning seem like a daunting task, we assure you it's not! provided you follow the guidelines highlighted below.
Take An Inventory Of Your Assets
You might not realize how much property you own until you start to inventory them. Start by listing everything that you own inside the house. List the couches, fridge, sound system, and anything else of value. Don't forget to list the house itself.
List your intangible assets
After listing your tangible assets, it's time to move to the next step, listing your intangible assets. Intangible assets are items you own on paper. They include:
Any brokerage accounts
IRAs
Homeowners insurance
Auto insurance
401(k)plans
Bank accounts
Health insurance
To make estate planning easier, indicate the account numbers and the PINs to any accounts that might require PIN access.
Note Down All The Debts You Owe
It's critical to also note all the debts you owe. These debts might include:
Credit cards
Mortgages
Loans
Child support
As with the intangible assets, remember to note the contact information of the entities you owe.
Do You Belong To Any Club Or Association?
It's important to note down all the clubs and associations of which you are a member. The clubs and associations might include:
Your professional association
A veteran association
A college alumni club
The Lions Club
The rotary club
A local wildlife clubs
You make the list to indicate you value the clubs and associations. In some cases, you might want to leave a particular property or item to any one of these clubs. If that's the case, indicate so in your estate planning document. Here, you can enlist the help of the club patrons to get a feel of what would be the most helpful item to donate to the course.
Benefits Pass On To Designated Beneficially
Remember, if you die, the person you have designated as the beneficiary will receive the property or cash. It doesn't matter what you indicate in your will. So, when undertaking the estate planning exercise, ensure your beneficiaries are the people you would like to inherit or receive the insurance payout.
To ensure everything is in order, contact your estate administrator. Check with them if the beneficiaries indicated areas you like.
What Happens To A Joint Ownership Property?
If you have joint ownership, the property passes to the other joint owner upon your death. If you don't want that to be the case, you should seek the help of a personal property attorney. Let's say you are divorced for example and you co-owned your vehicle with your spouse.
If you don't want them to remain with the vehicle, you should lay claim to it during the divorce process. If the vehicle remains as a joint property between you and your spouse, you can't designate a different beneficiary.
Prepare A Living Trust
Life is unpredictable. You might become incapacitated, thus losing your ability to use your mental faculty. Losing your cognitive ability also means you can't make any financial decisions. Incapacitation can be a result of an illness, accident, or coma. It can be a temporary or permanent situation. 
With a living trust, it's possible to transfer your property and all your financial responsibilities to the trust. Although you might be incapacitated, the trust conducts your financial transactions on your behalf.
By having trust during your estate planning, you are sure your financial affairs will be well handled. You will also continue to receive the necessary medical care.
Many people do not have an estate planning agenda in their near future to-do list. Nobody likes to think about death. It's scary to do so. But the truth is that death is inevitable. Estate planning makes property distribution among your beneficiaries smooth. Although doing so might seem daunting, you should enlist the help of an attorney who will make the process much simpler.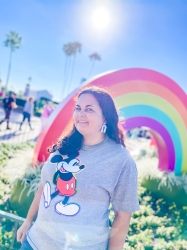 Latest posts by Krystal | Sunny Sweet Days
(see all)