How to Choose a Kitchen Fitter
Thinking of having a new kitchen installed? Whether you want to have your existing kitchen totally redesigned or you're looking for a kitchen fitter to install one in a new build property, it's important to consider the criteria for finding the right person for the job.
The '3 Quote Rule'
Across the board, it's recommended that you obtain quotes from three professionals before choosing the right one for you, and this applies all the same for hiring a local kitchen fitter.
By obtaining three quotes (or more if you'd like) and finding out plenty about each kitchen fitter, you'll be in a stronger position to find a great kitchen fitter to redesign or install your kitchen.
Of course, the quote itself will tell you the first thing you need to know about the kitchen fitter; the price. We don't suggest just going with whoever offers the lowest quote, though, as there are various considerations to take on board if you want to know who actually offers the best value for money. What's more, you want to be sure you opt for an experienced and highly-rated kitchen fitter.
How Experienced Are They?
As just mentioned, it's important to find an experienced kitchen fitter. Ideally, you want to find a tradesperson who is well-versed in the art of kitchen installation.
One of the best ways of ensuring you find an experienced kitchen installer is by looking for specialised kitchen installation firms in your area, if possible. Installing a kitchen is complicated work, so finding someone who has done this many times before could offer you more peace of mind and hopefully mean a stellar job.
References and Online Reviews
Along with requesting to see references directly from the installer/installation company, you should check to see if they have many online reviews. You might find that they have reviews/ratings on their website, social media, or a trade website.
Either way, finding out that many past customers have had great experiences with the installer/installation firm in question would be a big positive.
Qualifications and Membership
Professional kitchen fitters should also have certain qualifications. Of course, the exact qualifications required to install your kitchen would depend on the extent of the work. So, feel free to ask what qualifications the potential kitchen fitters have.
For instance, some work, such as having a gas boiler and central heating system installed would require the work of a Gas Safe Register engineer. In many cases, a full kitchen installation will need the work of more than one type of professional.
Kitchen installers may also be part of a range of trade associations. So, it's worth checking whether they are part of any of these. But with all that said, aside from any qualifications that are legally necessary, experience is generally a more important point to consider when weighing up your options.
Ask Them Additional Questions
Along with any questions you may have asked them that are relevant to the previous sections, you may also want to ask a potential kitchen installer:
How soon can you undertake this work? And how long might it take altogether?
For how long would this work be guaranteed?
Do you have a work portfolio, and may I see it?
Does the quote you've given me also include VAT?
How can I pay you? (i.e., cash, card, etc.)
Finding the Right Kitchen Fitter for You
Once you've covered all relevant aspects as discussed in this article, you should ideally weigh up each option based on their value for money.
Of course, there is no way to really quantify this exactly, but, for example, if one kitchen fitter offers a higher quote than another but seems to be better as far as experience and online reviews go, then you might feel that the first installer is still the better choice.
All in all, if you can't come to a conclusion based on the criteria laid out here, you might decide to opt for the person you get on with the most. Indeed, this should not be overlooked, as it's also a fairly important consideration.
One way or another, be sure to go with a kitchen fitter who is completely within the law (e.g., they have all the relevant qualifications). By following the advice laid out today, you'll hopefully be well on your way to hiring a kitchen fitter who offers solid value for money in your area.
Sources:
https://www.mybuilder.com/advice/hiring/kitchen-fitters
https://www.logic4training.co.uk/insights/kitchen-fitters-getting-the-right-qualifications/
https://jewsonkitchens.co.uk/questions-to-ask-when-choosing-a-kitchen-fitter/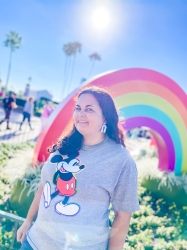 Latest posts by Krystal | Sunny Sweet Days
(see all)