How To Adapt Your Home For Someone With A Mobility Problem
Making a home accessible for someone with mobility problems can seem complicated, but there are many simple and affordable changes you can make to ensure that your loved one can live comfortably and safely in their own home. Here are a few tips.
1. Install a ramp or wheelchair-accessible entrance
First and foremost, the best way to ensure that someone in a wheelchair has access to their home is to install a ramp or wheelchair-accessible entrance. If your loved one uses his or her arms and hands for mobility, he or she may find it difficult to navigate steps when climbing out of their wheelchair onto uneven surfaces. A ramp will give him or her an even surface from which to push up. Many modern ramps are relatively simple and inexpensive to install — if you can afford it, however, hiring a professional will ensure that the job gets done correctly. You can use https://mobilitymedicalsupply.com and see how to choose the right mobility aids. This will help you to make the necessary decision on what type of ramp to purchase.
2. Remove any obstacles from pathways
Secondly, you should ensure that any pathways leading to your loved one's home are clear of obstacles. While this might include removing or repairing any broken steps, it could also mean anything from moving furniture, so there is enough room for a wheelchair to pass through comfortably to simply making sure the floor is clean and debris-free. Any items that pose tripping hazards should be moved out of the way before they become an issue.
3. Add handrails to staircases and bathrooms
Third, you can add handrails to staircases and bathrooms. This will provide your loved one with something to hold onto for stability when climbing or descending stairs, or when transferring in and out of the bathtub. Handrails can also be helpful when entering and exiting the shower stall. Handrails can be purchased relatively cheaply and installed relatively easily, so there is no excuse not to have them in place. This will prevent accidents from happening and make sure that your loved one feels safe and secure at all times.
4. Install grab bars in key locations
You should install grab bars in the correct locations throughout the home. These will ensure that your loved one has something to hold onto when walking or standing up from a seated position, and will therefore help him or her get around more easily. Grab bars can be installed inside cupboards, so they are not conspicuous, but if you don't want them to be visible you can simply screw them into walls or ceilings where no one will see them — just make sure they are securely attached so your loved one knows he or she can trust their grip.
5. Purchase a wheelchair-accessible shower
By far the best way to ensure that your loved one can easily access their shower is to purchase a wheelchair-accessible shower. Models are available in many sizes, and they are relatively inexpensive, so you will be able to purchase something that works well with your home. A seat in the shower ensures that mobility is not an issue when bathing or shaving, and the correct model should allow for good drainage while also including handrails if necessary. This can make it much easier for your loved one to both get in and out of the shower comfortably, as well as stay safe when bathing if extra support is needed.
6. Make sure floor surfaces are slip-resistant
Finally, you should make sure any floors your loved one needs to access are slip-resistant. This might include installing a non-slip mat in the shower or bathtub or choosing a flooring material that will not become slippery when wet. This is an important safety measure to take and should be done regardless of whether your loved one has a mobility problem or not — after all, no one wants to slip and fall while trying to get around their own home.
Why is it essential to adapt the home for someone with a mobility problem?
There are many reasons why it is significant to adapt the home for someone with a mobility problem. First and foremost, it ensures that the individual feels safe and secure while at home, which is of utmost importance. Secondly, adapting to the home makes it easier for the person with a mobility problem to get around and complete everyday tasks such as bathing and dressing. Finally, adapting the home can help to prevent accidents from happening, which could result in serious injury. Making a few small changes to your home can make a big difference in the quality of life for your loved one with a mobility problem, so make sure to give them a hand in everything they need.
Making your home wheelchair-accessible does not have to be difficult or expensive, and with a few simple changes, you can make sure that your loved one feels safe and comfortable at all times. Implementing some or all of these tips will make life much easier for both of you, so don't hesitate to get today!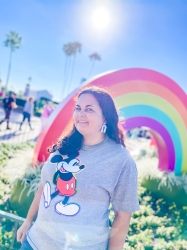 Latest posts by Krystal | Sunny Sweet Days
(see all)