Transform Your Home into a Dreamy Oasis with Simple DIY Projects
Do you dream of creating the ideal sanctuary within your own four walls? Creating this perfect environment doesn't need to involve spending a small fortune or undertaking laborious renovations; with some simple DIY projects you can quickly transform any space without breaking the bank. From cozy accents and smart storage solutions to furniture makeovers and organization hacks – these easy techniques can help maximize the potential of any size home while adding stylish flair. Take a look below for inspiring ideas that bring any room a welcoming ambiance and stylish appeal!
Add Cozy Accents –
Add cozy accents to make a home more welcoming in minutes with pillows, throws, rugs, curtains or blankets in colors and textures that evoke comfort and relaxation. Try layering different hues of one hue together for an eye-catching gradient effect, or mixing complementary ones for eye-catching contrast. Choose natural materials like wool or cotton for ultimate softness and durability.
Create Clever Storage Solutions –
A cluttered home can be overwhelming, and chaotic storage solutions don't do much to improve the situation. Consider installing open shelves or hanging baskets to make your space look neater and more organized. These are great for storing books, magazines, toys, and other knick knacks. For those of us with small apartments or tiny homes, try using vertical spaces by hanging wall-mounted hooks or baskets on your walls to save precious floor space while keeping items easily accessible.
Refresh Your Furniture with a Makeover –
Rather than buying all new furniture, you can give your existing pieces a facelift with some simple DIY techniques. Start by cleaning any dirt and dust accumulated over the years, and then consider adding a coat of paint or stain to bring life back into it. You can also swap out old hardware for something more modern or add fabric upholstery to make sitting on your furniture more comfortable.
Enhance Organizational Strategies –
In addition to clever storage solutions, it's also essential to have some organizational strategies in place. For example, use baskets, trays, and other containers to store items like keys and mail or group items that belong together. If you want to keep your surfaces free of clutter, try using attractive wall-mounted organizers for things like magazines and calendars or use your inside cabinet space for maximum organization potential.
Install New Flooring to Elevate the Room –
Flooring can have a big impact on the atmosphere of your home. For instance, installing durable hardwood floors is an excellent way to add warmth and elegance. On the other hand, installing tile flooring offers more versatility since you can pick from various colors and styles to create a unique look for each room. Plus, depending on where you live, certain types of flooring are better suited to the climate as you'll have to understand how climate affects flooring, such as cork or bamboo in hotter climates and carpet or linoleum in colder climates.
Although making over your home may seem daunting, it doesn't have to be. With creative thinking and simple DIY projects, you can transform any space into an inviting oasis. So don't hesitate to get started on revamping your home today! And if you need more inspiration, look no further than these five tips on how to makeover your home and create beautiful dreams without breaking the bank.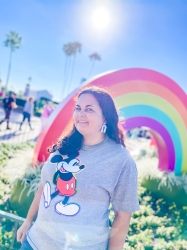 Latest posts by Krystal | Sunny Sweet Days
(see all)