Here's why DBS checks are crucial for the healthcare sector 
Criminal background checks have come to be a normal part of the recruitment process in multiple industries. From sales roles all the way to CEOs, they're a great way of ensuring that the person you're aiming to hire doesn't have an extensive criminal history that they haven't told you about.
In some industries, especially those involving contact with sensitive individuals such as the healthcare sector, they're even more crucial. Let's explore just why they're so important when it comes to filling healthcare sector vacancies.
Protecting vulnerable individuals
The most important reason why DBS checks are used in the healthcare sector is to protect vulnerable individuals. Doctors, nurses and other carers have direct contact with children and adults alike, often with physical and mental disabilities. As a result, it's imperative that these individuals are protected against potential sources of harm.
DBS checks help healthcare organisations to make sure that they don't unknowingly bring someone in who has a hidden criminal history. It also ensures that no one who is on a barred list could gain access to a position in the industry that could enable them to cause harms they've been known to cause in the past.
Encourage a relationship of trust
The entire healthcare system depends on a complete relationship of trust. Doctors and other healthcare professionals simply wouldn't be able to do their jobs if that basic element of trust was somehow broken – patients need to have complete faith that the person who's helping them is an individual with good intentions.
DBS checks help to ensure that healthcare providers are actively working with their patient's best interests in mind. It provides patients with a basic peace of mind that the person who has their life in their hands has been subject to intensive screening, increasing transparency and promoting a general relationship of trust.
Reputation management
It only takes a single incident for that relationship of trust to break down. The negative effects of these incidents can often be seen within a single organisation, and across the healthcare sector as a whole, making it incredibly important that organisations in the sector are aware of the wider implications of their failings.
DBS checks help to ensure that these damaging incidents don't occur. While it's impossible to predict accidents – they're unpredictable by nature – safeguards such as criminal background checks can keep them to an absolute minimum.
Regulatory concerns
As a result of the important factors listed above, DBS checks aren't just an optional nicety that healthcare businesses can use if they please – they're a regulatory requirement in the UK. In most instances, candidates will have to undergo an enhanced DBS check, the most in-depth of all the DBS checks in the UK.
Failure to complete checks in regulated industries such as the healthcare sector can have severe legal repercussions across the board, making it imperative that specialists such as Personnel Checks are involved in the process, to ensure ongoing compliance is achieved.
The importance of DBS checks in the healthcare sector cannot be overstated. From the practical implications to the importance of regulatory compliance, they're something that all businesses should take very seriously.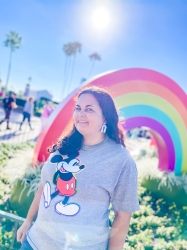 Latest posts by Krystal | Sunny Sweet Days
(see all)