Raise Money for Your School With These Fundraising Ideas
Are you looking for ways to raise money for your school? As schools are increasingly relying on fundraising as a way to fund important initiatives and programs, it is essential that parents, teachers, staff, and students have access to effective fundraising ideas. There are many creative and fun options available to help generate the funds needed for a successful school year.
From bake sales to virtual auctions, here are some great fundraising ideas to get you started. With these ideas, your school can start generating the funds it needs while strengthening its base of supporters. Get ready to start planning an exciting and profitable event!
1. Host a Fundraising Event
When it comes to fundraising, one of the most popular and effective ways is to host an event. Whether it's a formal dinner, a bake sale, or a fun-filled carnival, hosting an event allows people to come together and raise money for your school in a positive atmosphere. Furthermore, you can easily find the 50 best fundraising ideas for PTAs online. That way, you'll have a great selection of events you can choose from.
2. Create an Online Fundraising Platform
Creating an online fundraising platform is another great way to raise money for your school. This involves setting up a website or page where people can learn more about the school and donate money to the cause. Using this method, you can reach out to a much larger audience than with an event, and it can be a great way to get people from all around the world involved.
3. Offer "Thank You" Gifts for Donors
When it comes to fundraising, one of the best ways to incentivize donors is by offering "thank you" gifts. This could be anything from a t-shirt with your school's logo to discounts on tuition or other services. By providing something in return for their generosity, you can get more people involved and encourage them to donate more money.
4. Reach Out to Local Businesses
Another great way to fundraise is by reaching out to local businesses. By asking them to donate a certain amount of money or supplies, you can get the school what it needs while also gaining great publicity for its business. Furthermore, many larger corporations have special funds set up specifically for donating to schools and other charitable organizations.
5. Don't Forget about Grants
Don't forget that there are many grants available that can be great sources of funding for your school. There are a number of organizations, both public and private, that offer grants specifically for schools. Be sure to do some research and apply for any grant opportunities you come across.
6. Start an Online Fundraiser
As schools are increasingly relying on donations, online fundraisers can be a great way to allow people from all over the world to contribute. There are many platforms that make it easy for schools to set up an online fundraiser and keep track of donations. Additionally, these platforms will often provide tools that help with spreading the word about your fundraising campaigns, such as email and social media integration. Many of these platforms also allow for recurring donations, so that people can make a reliable, ongoing contribution to the school's fundraising goal.
7. Ask Corporate Sponsors for Financial Support
Since corporate sponsors are usually financially secure, they can provide a great source of income for schools. Schools can approach corporate sponsors and offer them advertising opportunities or other incentives in exchange for donations. Corporations may also be willing to donate supplies such as office equipment or furniture that the school needs. This strategy works especially well when a local business is involved, as it strengthens the ties between the school and its community.
Additionally, some corporations may allow employees to take part in fundraising initiatives, or they could offer matching donations for money raised. Finally, schools can also seek out grants from corporate sponsors that would help support specific programs or activities.
8. Sell Merchandise and Services Related to Your Cause
As the saying goes, "every little bit helps." One creative way to raise money for your school is to sell merchandise and services related to your fundraising cause. This could be anything from t-shirts with a logo commemorating the fundraiser to offering consultations or personal services for a fee.
People love feeling connected to the causes they support, so this method is sure to bring in donations and help your school reach its goal. It's a great way to show the community that you are serious about raising funds while also giving them something they can keep as a memento or enjoy!
9. Use Social Media to Reach A Wider Audience
One of the most effective ways to fundraise for schools is through social media. This can be done by creating a campaign page on sites like Facebook, Instagram, and Twitter that includes information about the school, how people can donate, and what those donations will fund.
Additionally, sharing photos and videos of students engaged in activities related to fundraising efforts can help raise awareness. Finally, engaging with potential donors on social media can help build relationships and encourage them to donate. With the right strategy, you can spread the word far and wide in a relatively short amount of time!
10. Recruit Volunteers for Your Fundraising Team
In order to make sure your fundraising campaign is successful, you will need to recruit volunteers to help with the task. Volunteers can be recruited from among family and friends, former classmates, teachers, and administrators at the school, local businesses, or even nonprofit organizations in your community.
Make sure to have a clear job description for each role so that your volunteers know what to expect and how their help is going to benefit your school. You can also set up an online sign-up form so that people in the community can easily volunteer for your fundraiser.
Fundraising for a school can be a great way to come together as a community and support the future of our students. There are many different methods and techniques that can be used to raise money, depending on the needs of the organization. With creativity and collaboration, any group can come up with an effective fundraising plan that will help their school in meaningful ways. Thanks for reading!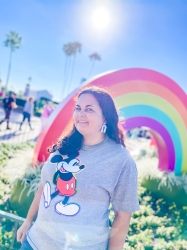 Latest posts by Krystal | Sunny Sweet Days
(see all)