Top Alternative Ways To Add More Space To Your Home
If you feel like your home is starting to feel a bit cramped, or you wish there was more space for all of your belongings, but don't want to move or buy a bigger house—you're not alone! Many people are turning to alternative solutions for creating extra room in their homes without having to uproot and leave.
Fortunately, there are plenty of creative ways that can help you make the most out of the space that you already have. From clever storage options to transforming unused areas into functional rooms, here are six top alternative ways to add more space to your home. 
Built-in furniture
Many homeowners are taking advantage of built-in furniture, such as window seats and bookshelves, to create extra seating and storage space in the home. Not only can these pieces look great, but they serve a dual-purpose by adding much-needed function to the room.
Additionally, built-in furniture can help create the illusion of space because they fit seamlessly into the wall or floor and don't require extra room needed for traditional furniture.
You can also utilize a combination of built-in furniture and custom shelves to create an organized library or showcase special collections.
Invest in a storage building
These can be erected on your property for additional room for lawn care materials and other items that you don't use all the time but want to keep close by. Plus, depending on the size, storage buildings can also be used as a home office, an art studio, or even a guest house.
When choosing the style and material, make sure to select something that will blend in well with the existing structures and landscaping of your home. Usually, these buildings come with a big level of customization and can be constructed to suit your exact needs, while the types of metal building kits available make for an easy and quick installation. Whether you're looking for quonsets or straight-wall ones, these prefabricated buildings are sure to fit your requirements.
Install a murphy bed
Murphy beds are a great way to make use of any extra space in the home—they can be installed as part of a wall unit, where they can be folded up when not in use and pulled down when needed.
These smart beds have been around for decades but have become increasingly popular due to their convenience and function. Not only do they save a lot of space, but they are also perfect for accommodating unexpected overnight guests.
Convert your attic
The attic is often one of the most overlooked areas in the home, but it is also one of the best places to carve out extra living space. Depending on your budget and how much work you're willing to put into it, the attic can be converted into a bedroom, office, or even an entertainment room.
If you decide to convert yours, make sure to install the proper insulation to keep the space comfortable year-round, and consider adding skylights for extra natural light. You can also use the attic as a storage area by installing shelves and racks.
Go vertical with shelves and cabinets
Increasing your storage space doesn't have to mean investing in huge pieces of furniture; instead, you can go vertical and make use of wall-mounted shelving units. Vertical storage is great because it takes up minimal floor space yet provides plenty of room for books, photos, dishes, and other items that you want to display.
Just make sure to use sturdy shelves or cabinets, so they don't buckle under the weight. If possible, try to install cabinets with doors that can hide away your items when not in use and keep the dust away.
Utilize a collapsible table
Collapsible tables are a great way to save space without sacrificing functionality. They come in all sorts of shapes, sizes, and styles, so you can find one that works perfectly for your home. These tables are perfect for small apartments or condos because they can be easily folded away when not in use, freeing up much-needed floor space. Plus, they can be moved around with ease and provide a great spot for entertaining or working in the home.
When choosing a collapsible table, pay attention to the materials and durability of the piece so it can last for years.
There you have it—six top alternative ways to add more space to your home without having to sacrifice style or function. With a bit of creativity and planning, you can make any small space feel like an airy oasis that's perfect for living, working, and entertaining.
Whether you decide to invest in additional storage buildings, utilize murphy beds, or convert your attic, all of these solutions can help make the most of your home's existing space.
And with a few tweaks and personal touches here and there, you'll have a cozy and inviting home in no time.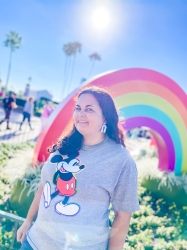 Latest posts by Krystal | Sunny Sweet Days
(see all)