A Guide To The 4 Most Sustainable Upholstery Fabric Materials
Sustainability has been a massive topic of discussion lately, and rightfully so! We all need to do our part to take care of the environment, including being mindful of the materials we use in our homes.
When it comes to upholstery fabrics, there are a few things to consider: the durability of the fabric, how it's made, and what it's made from. In this blog post, we will guide you through the four most sustainable upholstery fabrics so that you can make an informed decision for your next home project.
Cotton
Cotton is a natural fiber that is grown all over the world. It's an excellent choice for upholstery fabric because it's durable and easy to care for. Cotton is also a sustainable fabric, as it can be grown without pesticides or other harmful chemicals.
Linen
Linen is a sustainable upholstery fabric made from the flax plant. It is a strong and durable fabric that gets softer with age. Linen is a natural insulator, making it a good choice for upholstery in hot climates. It is also resistant to dirt and staining, making it easy to care for.
Hemp
Hemp is a sustainable upholstery fabric that is durable and long-lasting. It is made from hemp plant fibers, a member of the cannabis family. Hemp is one of the oldest plants cultivated by humans and has been used for centuries to make clothing, rope, paper, and other materials. The plant overgrows and does not require pesticides or chemical fertilizers to thrive. Hemp fabric is also recyclable and biodegradable.
Recycled Polyester
Recycled polyester is one of the most sustainable upholstery fabrics on the market. It is made from recycled plastic bottles and other synthetic fibers, which are then turned into a soft, durable fabric. This fabric is often used in high-end furniture and home décor items because it looks and feels like natural fibers but is much more durable.
What Is The Most Sustainable Upholstery Fabric For You?
A few different types of upholstery fabrics can be considered sustainable. The most sustainable option would be a natural fiber like cotton or wool. These materials are biodegradable and will break down over time, making them a good choice for the environment. They are also renewable resources, so they can be replaced if damaged or worn out. Synthetic fabrics like polyester or nylon can also be considered sustainable, as they are made from recycled materials and can be reused or recycled when they are no longer needed.
When choosing a sustainable upholstery fabric, the most important thing to consider is how it will be used and how often it will need to be replaced. Synthetic options may be the better choice if you need a durable fabric that will last for many years. However, if you are looking for a more environmentally friendly fabric, natural fibers like cotton or wool would be a better option.
How To Care For Your Sustainable Upholstery Fabric
When it comes to upholstery, there are a few things you can do to make sure your fabric lasts as long as possible. Here are a few tips on how to care for your sustainable upholstery fabric:
Vacuum regularly: This will help remove any dirt or dust that could damage the fabric.
Spot clean when necessary: If there are any spills or stains, be sure to spot-clean them immediately.
Avoid direct sunlight: The sun can cause fading and other damage to the fabric, so it's best to keep it out of direct sunlight whenever possible.
By following these simple tips, you can help ensure that your sustainable upholstery fabric lasts for years to come.
Conclusion
Upholstery is an important part of any home's interior design. Not only does it add comfort and style, but it can also play a role in the sustainable design of your home.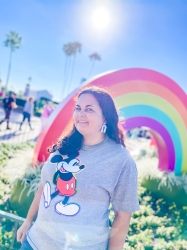 Latest posts by Krystal | Sunny Sweet Days
(see all)