6 Ways To Plan A Travel Program As A New Business Owner
There is a lot of pressure on new business owners who have a lot on their plates. Since new business requirements have become more versatile and detailed, there are so many things to think about and take into consideration before making some more specific moves. However, it is not only the legal aspect of the corporation that should concern you, there are also some other things you need to incorporate into your plan. Some things are more important than others; however, all of them play a huge part in organizing it. One of the items on the list you need to think about is the travel plan for your business. You have most likely seen the progress other companies have made because of their successful travel policies, and this is how you can make your own travel program based on these six ways.
Put Your Company's Goals First
Before you start composing your travel program, you need to align it with the company's goals first. A good travel policy is made with a specific strategy and objective in mind. This means that it must fit a particular purpose. You must ask yourself what goals (on the company's course) you hope will be accomplished with this plan. Are the goals you are planning to reach more of a financial nature or do you want to prioritize your company's growth? These are just some of the questions you need to ask yourself before you make up your mind regarding the policy you want to craft. However, you need to be practical and think outside the box. For instance, when you are planning to book some cheaper plane tickets, you need to reconsider the decision by thinking of the comfort of your employees and how it would affect them.
Travel Management Company
Once you have prepared an entire plan and put all the puzzle pieces together, it is time for your travel management company to take over. Choosing a company for corporate travel management is difficult, but choosing one that provides high-quality services is even more complicated. Also, these companies can provide you with the information and act as consultants while you make your own plan and keep everything in check.
KISS Principle: Keep It Short and Simple
One of the best strategies when making a travel plan is to keep it short and simple. Too many details and unnecessary complications may make it difficult to follow. Also, it is entirely realistic that neither your employee nor your travel booker will go through too many pages. So, making a simple and concise plan will leave more room for some suggestions and improvisations if needed.
Be Open About Out-of-Policy Bookings
It is crucial to be explicit about the procedures incorporated into the bookings that are not included in the financial plan of the company so that reckless spending can be prevented. One of the most important aspects of company business travel plans is cost-saving so it would be preferable to stay within those plans. However, this does not mean that out-of-booking policies should be abolished. The point is that the company needs to be open about the activities that could be permitted and have clearly defined criteria for their financing.
Hotel Policies
You will also want to make some policies about accommodations when it comes to business trips. For example, what hotels should be reserved for long-term and short-term trips? Since a cost-saving strategy is a top priority, you would like to distinguish between what an employee can spend during some shorter trips. For example, if it is a shorter trip, consider whether or not to book full hotel service. If it is a long business trip, you need to estimate whether the additional services and hotel facilities make sense.
Booking
Booking flights and accommodations in advance is one of the best strategies for getting the best prices and seats, and this comes with a very good reason. You should make sure that this is clearly defined in your business travel policy. The benefit of having this as the main part of your policy is that you will save a lot of money, and it also reduces unexpected expenses such as sudden bookings. By having a proactive plan, you will ensure that other departments are proactive as well. 
Crafting your own travel policy can be a lot of work. Creating such a document, however, is not so difficult when you know which parts of the strategy must be implemented. We hope this article will be helpful in making your business trip a memorable and enjoyable experience.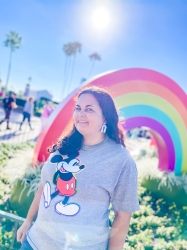 Latest posts by Krystal | Sunny Sweet Days
(see all)