6 Things To Take Care Of Before Taking A Summer Vacation
Summertime is finally here! And that means it's time for a vacation. But before you head out on your dream trip, there are a few things you need to take care of. Here are six things to take care of before taking a summer vacation.
1. Get Your Body Bikini Ready
No, this doesn't mean losing weight or removing stubborn cellulite. Getting a bikini-ready body is much more and involves having the right attitude and outlook towards your body. It means feeling confident in your own skin and flaunting what you've got! It also means waxing and getting your nails done. You can research the average cost of a Brazilian wax because it is the most convenient as it removes the most hair. Additionally, start by exfoliating your skin from head to toe to get rid of any dry, dead skin cells. Then, moisturize thoroughly to keep your skin hydrated and healthy looking. Don't forget to apply sunscreen! Sunscreen with an SPF of 50 is ideal for protecting your skin from harmful UV rays.
2. Keep Your Documents In Check
This one is very important! If your passport is expired or set to expire within the next six months, you need to renew it before traveling. Depending on where you're going, you may also need to get a visa. Do your research ahead of time to find out if you need a visa and how to go about getting one. And, no matter where you're going or how long you'll be gone, it's always a good idea to get travel insurance. This will protect you in case of any medical emergencies, lost luggage, or cancellations. You can purchase travel insurance through your airline or a third-party provider.
3. Choose the Right Clothing
One of the worst things that can happen on vacation is getting sunburned. To avoid this, pack light and airy clothing that covers your skin. Long-sleeved shirts, pants, and skirts are all great options. If you'll be spending time in the water, bring along a rash guard or swim shirt. And don't forget to pack a hat and sunglasses! A wide-brimmed hat will protect your face from the sun, and sunglasses will help keep the sun out of your eyes. Also, be sure to pack comfortable shoes. You'll be doing a lot of walking, so you'll need shoes that won't give you blisters.
4. Pack Essential Toiletries
This may seem like a no-brainer, but you'd be surprised how many people forget to pack essential toiletries. Be sure to pack items like sunscreen, insect repellent, lip balm, and aloe vera gel. These items will come in handy if you get sunburned or bitten by mosquitoes. If you wear contact lenses, don't forget to pack extra contacts and solutions. And if you have any prescription medications, be sure to pack them in your carry-on bag. Also, remember to pack your toothbrush and toothpaste!
5. Choose the Right Camera
If you're planning on taking a lot of pictures on vacation, you'll need to choose the right camera. If you have a DSLR camera, great! But if you don't, that's ok too. There are plenty of great point-and-shoot cameras on the market that will take amazing photos. Just be sure to do your research and read reviews before purchasing a camera. You'll also want to make sure you have enough memory cards and batteries to last your entire trip. Another option is a GoPro camera. These cameras are great for action shots and can be mounted on a helmet or your surfboard.
6. Make Sure Your Home is Secure
Before you leave for vacation, you'll need to make sure your home is secure. Start by unplugging all electronics and appliances. This will help prevent any potential fires. If you have a security system, be sure to set it before you leave. And if you don't have a security system, now might be the time to invest in one. You should also ask a friend or neighbor to keep an eye on your home while you're gone. They can collect your mail, water your plants, and take out the trash. For example, if you live in an apartment, ask the concierge to keep an eye on your place. Lastly, make sure all doors and windows are locked before you leave.
A summer vacation doesn't have to be complicated or expensive. By following these simple tips, you can ensure that your trip is enjoyable and stress-free. From packing the right clothing to renewing your passport, a little planning can go a long way. So what are you waiting for? Start planning your summer vacation today!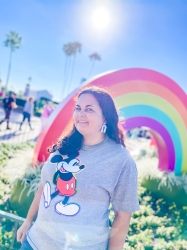 Latest posts by Krystal | Sunny Sweet Days
(see all)