5 Easy Ways to Create Space in Your Bedroom
By decluttering your bedroom you can create the perfect environment for a better night's sleep. With a few space-saving tips, you'll be able to add more style to your bedroom. Handy hampers and storage boxes can also double up as decorative features.
There are plenty of creative ways you can use the space in your bedroom. If you've got a small closet, there are certain tricks to make the most of it. You could even consider getting a new bed with storage underneath. Here are five easy ways to create space in your bedroom.
Declutter
You should aim to declutter your bedroom at least once a week. If you have a lot to get rid of, you could even consider renting a storage unit. You can hire movers to help you declutter once and for all. It's easy to turn your bedroom into a haven for clutter, so why not move this somewhere else?
Another alternative is to donate or sell some of your clothes and other items. You could even give things away on websites such as Freecycle.
Hampers and baskets
If your dirty laundry keeps piling up, it might be time for a new bigger hamper. Hampers are a convenient way to store clothes and other items as they're both portable and stylish. You could even look into some eco-friendly designs, check out this recycled range.
By tidying up your clothes and a laundry you will have already made a big step towards decluttering your bedroom. You'll gain plenty of space and the room will be much more comfortable.
Optimize closet space
It's important to try to keep your closet as organized as possible. This is especially necessary with smaller closets. If you need to create space you could consider a clothing rack or storage under your clothes. Here are some more tricks for a small closet.
Give your closet a good clearing out every once in a while too. Pay attention to the clothes you're wearing and not wearing. It might be time to throw a few items in the donation box.
A new bed
A new bed is a good investment. Not only will it help you sleep, but you have the option of choosing one with storage underneath. This is a great space saver. You can tuck away larger, less attractive items that you can't get rid of, like suitcases and sports equipment.
If you're looking for a cheap bed with storage underneath there are plenty of reviews online. Do your research and find the one that's right for you.
Storage for smaller items
Think of some ways to store or display your smaller items that match your decor. A well-organized bookshelf is a lovely focal piece. There are many stylish ideas online to help you display your library. Decorate it with ornaments, perfumes and jewelry, and any other smaller items that need a home.
Storage doesn't have to be limited to plain boxes and drawers. Have some fun turning it into a stylish addition.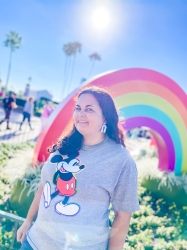 Latest posts by Krystal | Sunny Sweet Days
(see all)