10 Questions to Ask Before Choosing Your Retirement Community
Retirement communities take on many different types of people. No matter where you are in life, there is always a place to settle down. Before making a move, there are a few questions you should ask every potential community. 
1. A Tour?
You'll have no trouble finding retirement communities in Arizona that provide a tour. A guided tour is the best first impression you will get about a community. They will pull out all of the stops to showcase their best features, so making a comparison to the competitors becomes that much easier.
2. Staffing
Everyone has the odd bad neighbor here and there. The good news is that neighbors are an avoidable downside of any community. But when the staff has such a prominent role in the day to day running, their professionalism becomes a talking point. Always ask questions about the staff and how well they interact with everyone on the premises.
3. Living Space
A large space is impressive to look at, but it isn't always better. If space matters, ask yourself why. By being honest about the living space you actually need, there is a good chance to save a lot of money on the right retirement community.
4. Activities
A retirement community can be lively, with nightly concerts that go deep into the evening. Or it can be active, with group walks and hiking to keep everyone in shape. Finding a combination of the right activities is the best part about researching a retirement community.
5. Prices
When price is a sticking point, there needs to be a clear line in the sand. Some people are flexible with their spending, while others are a little more rigid. It's important to have the 'price' conversation and be completely upfront with your financial expectations.
6. Nutrition
Good meals can make or break how you feel about a community. Having the ability to make special requests is important for specific diets. When a retirement community has a strong belief in nutrition, then you know that the rest of their amenities are top notch.
7. Rules
A good community is functional when the rules are followed. Find out if the rules of a particular retirement community line up with your own ideals. If it is too loose or restrictive, then it is time to move on to the next option.
8. Visitation
Are overnight guests allowed? Make sure to ask about any limits on guests and how long they can stay. You should also make sure that the guests won't need special access to the amenities of the community.
9. Health Care
Staff experience should be equal to the healthcare experience onsite. Some places have nurses on staff, while others use an on-call setup. The most important part of a retirement community will always be how they handle the health of the residents.
10. Surrounding Area
What's available outside of the retirement community? Do you have to travel for miles to get into the city? And does the community provide travel to and from the destination? There are countless travel questions, but these three should be at the top of your list.
Find the Perfect Place
An adult community provides the right place for seniors to unwind. There are plenty of advantages, and the surface beauty is only part of the charm. The communities for 55+ are thriving, with high expectations for even more growth.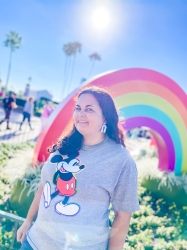 Latest posts by Krystal | Sunny Sweet Days
(see all)